Ten Latest Posts
California judge dismisses antitrust suit brought against Google by Prana Pets and other advertisers
Judge Beth Labson Freeman: 'Antitrust law does not require monopolists to help competitors survive.'
---
More comprehensive Schema.org markup validator to replace Google Structured Data Testing Tool
The new Schema.org validator is intended to be a 'general-purpose' tool you can use to debug many more structured data types than those supported by Google
---
Google wants to see at least some content 'above the fold'
"A part of your page should be visible when a user goes there" - not just images, and without scrolling
---
Google adds travel search features for post-pandemic world
New Google Search travel tools include COVID-19 advisories, e-mail updates, expanded Explore map, road trip planner
---
Dublin Tech Summit Virtual 2021 scheduled for 17 June [VIDEO]
DTS 2021 will welcome 5000 attendees and 100 speakers from more than 60 countries
---
Search Engine Land to present 'SMX Advanced' virtually 15-16 June 2021
Five tracks: SEO, PPC, User Experience plus 2 Solutions tracks and workshops
---
Google Ads Research: Consumers are anticipating safe reopening of travel
Global travel searches grew 60%-200% YOY in 1Q2021
---
See your actual browser page loading times, Core Web Vitals performance and more with GTmetrix
This tool actually loads your page in browser and at location of your choice
---
Google clarifies: Target CPA and Target ROAS not going away - just setup changing
But be aware that targeting is going to be less precise, and click budgets will need to be reviewed
---
Google is retiring 2 automated bidding strategies
Target Cost per Acquisition and Target Return on Ad Spend will be phased out beginning shortly
---

More posts...
Highest Rated Posts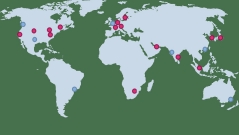 See your actual browser page loading times, Core Web Vitals performance and more with GTmetrix
David|28 April 2021
---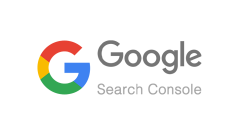 How to use the Google Search Console Performance Report
David|13 April 2021
---
Not all mobile-friendly websites are ready for Google mobile-first indexing
David|31 March 2021
---
Statistics
845 articles in 18 categories, with 190,013 clicks . Knowledge Base last updated 17 May 2021.