Straight talk about how to grow
your business with Google Search
Get a Free Consultation and a Quote
Tell me about your business and the kind of Google search marketing campaign you have in mind, and we'll talk. Most campaigns run from a few hundred dollars to a few thousand. Some less, some more - it depends on the details. To get a consultation and a quote, fill out the quick form below. I'll get back to you shortly, usually within a business day.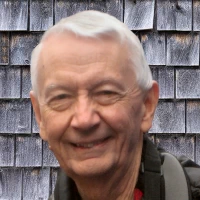 David H. Boggs, MS
Google Ads and Search Marketing Guru.
Sales and Technology double threat to your competitors.
20+ years' experience. All work done locally. Unconditional money-back guarantee.
I'm Ready to Help You.
For a free consultation and quote, just complete the form and send it to me. No cost or obligation.
Contact me:
David H. Boggs, MS
Boothbay Harbor, Maine
207-579-1555
Boston, Massachusetts
617-396-3003
Contact