Straight talk about how to grow your business with Google Search

Straight talk about how to grow your business with Google Search
About David H. Boggs, MS | Search Marketing Since 1995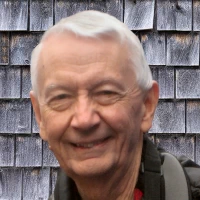 My Rules for Life:

Always be myself.

Listen before talking.

Tell the truth even if it costs me money.

Get satisfaction from helping others.

I'm in the
results business
.
Guarantee
I want your business and even more than that I want you to succeed, make a lot of money and be happy.
So I will do all Google Ads and SEO work for you on a 30-day trial with an unconditional 100% money back guarantee: after 30 days, if you're not completely satisfied, I'll refund whatever you've paid for my services.
FREE Guide:

Grow Your Business with Google: The Definitive Guide to Choosing the Best Google Search Agency for Your Business
My New FREE 2023 Guide explains:
How Google Ads and SEO work
Why Google Ads is better than social media
Why you need to work with a professional agency
Why "cheap" agencies will cost you money
How to spot a bad agency
How to find the best Google Search agency
Don't wait!

Download your FREE guide now and find the best agency for your business:
Why you should work with me
The internet is full of tech and ad "experts" who claim to be able to deliver more customers and more money for any kind of business.
But few of these "experts" have the technical skills needed to do search marketing today, and even fewer have ever sold anything to anybody.
I'm different:
I have an engineering master's degree and 20+ years' experience working with Google.
I've sold big-ticket services to some of the largest companies in New England.
I'm certified by Google in Ads and Analytics.
I offer all services as prepaid 30-day trials with an unconditional money-back guarantee.
And as an independent consultant, I pay for my own training and benefits and won't add to your overhead burden.
My Philosophy of Marketing:
I want you to succeed. Taking your money isn't a win for me. Giving you a good return on your investment is.
For best return on your marketing investment, I'm sold on direct-response marketing like you get from Google Ads, have been since 1995. And you should be too.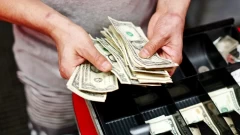 The vital business plan for any company should be: sell something right now. For that to happen, your marketing must contain strong sales pitches that contain offers and reasons to act on them now - not "think about it" - and stress the benefits to your best customers of buying your stuff.

And get your offers in front of people who are actively looking for what you're selling - which is what Google Ads does.
With my help to do those things well, along with getting new customers and making more money you'll begin to acquire brand recognition and reputation as a free add-on.