Straight talk about how to grow your business with Google Search

Straight talk about how to grow your business with Google Search
About David H. Boggs, MS | Search Marketing Since 1995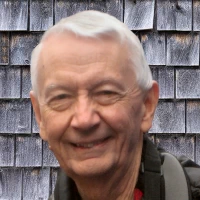 My Rules for Life:

Always be myself.

Listen before talking.

Tell the truth even if it costs me money.

Get satisfaction from helping others.

I'm in the
results business
.
My Philosophy of Marketing:
I want you to succeed. Taking your money isn't a win for me. Giving you a good return on your investment is.
For best return on marketing investment, I'm sold on direct-response marketing, have been since 1995. And you should be too.
FREE Guide:

Grow Your Business with Google: The Definitive Guide to Choosing the Best Google Search Agency for Your Business
My New FREE 2023 Guide explains in plain English how Google Ads and SEO work, why you need to work with a professional agency, and how to find the best Google Search agency by evaluating their Qualifications, Experience, Business Culture, Measurement & Reporting, Campaign Strategy & Management, and Pricing & Communication. Get your FREE Guide now!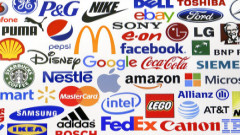 Most businesses spend too much money on developing their brand, image, etc. as if they were a Fortune 500 company. If your business isn't in the Fortune 500: those things are nice but they're expensive, mostly unmeasurable, and don't produce results that count: cash coming in. Likewise social media "likes", "retweets", etc. are nice but won't pay your rent, utility bills or payroll. The results you'll get from direct-response marketing with Google Ads and SEO for Google organic search will.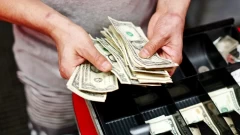 The fundamental business plan for any company should be: sell something right now. For that to happen, your marketing must contain strong sales pitches that contain offers and reasons to act on them now - not "think about it" - and stress the benefits to your best customers of buying your stuff.
If you do those things well - as I'm ready to help you do - along with making money you'll begin to acquire brand recognition and reputation as a free add-on.
Why Google Search Marketing?
Because Google offers the world's best suite of digital direct response marketing and advertising tools, and worldwide:


63% of sales transactions begin online


93% of all web browsing sessions begin with a search, and


92% of those searches are done using Google.

Ready to start making more money now? Most Google Search Marketing campaigns need an investment of a few hundred to a few thousand dollars a month, unconditionally guaranteed to satisfy you. Go here to tell me a bit about your business objectives and Get a Quote!
My qualifications and experience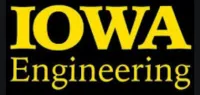 I grew up in a mill town in Massachusetts, attended college on scholarships and part-time and summer jobs, graduated from the University of Iowa with a Master of Science degree in engineering with psychology minor and was elected to the international science and engineering honor society Sigma Xi.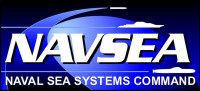 Prior to starting my own businesses, I worked as an engineer in the US Navy Nuclear Shipbuilding Program, and later as Key Account Sales Engineer for the Central Maine Power subsidiary of renewable energy giant Avangrid Networks which serves 3.3 million electric and natural gas customers in New England and New York.

I'm certified by Google in Search Ads, Ads Measurement, Google Analytics, Display Ads and Shopping Ads, and spend many hours every week keeping up with Google's latest enhancements and changes to Google Ads, Google Business Profile, Google Maps, YouTube, Mobile First Indexing, and all Google's other tools and platforms.

And I'm an active professional member of the Paid Search Association which is dedicated to maintaining high ethical and business standards in the paid search industry, and the Boston Interactive Media Association, New England's largest digital media community.

Since 2000, I have been founder, President and CEO of tourism marketing firm ACRO Global, a Maine corporation, providing digital marketing, advertising and representation services to tourism businesses and destinations that are targeting the New England market.
FYI, my Twitter timeline is here.
On a Personal Level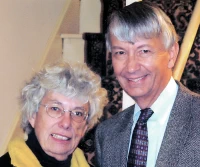 When not traveling, my wife Blanche and I divide our time between our two favorite small towns: Boothbay Harbor, Maine, where we have our main office and a 100-year-old log cabin, and South Boston, Massachusetts, where we have home-and-office-in-one in an even older block of triple-decker brick rowhouses. Pre-COVID, we did a lot of meetings and tradeshows for different industries around New England, and I'm hoping we'll be able to do that again soon.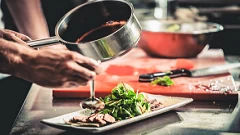 I've always liked to tinker with machinery - engineering was an obvious career choice - so have rooms full of audio, video and computer gear, and a garage full of old cars, some drivable, some not yet (but working on it). And, for creative therapy, I cook.

If you're an old friend or business associate, please reach out to say hello!