About David H. Boggs, MS

Since 1995 I've been constantly seeking new and better ways to help people find the companies, products and services that will best help them satisfy whatever need they're trying to fill, and the enjoyable customer experience they're seeking.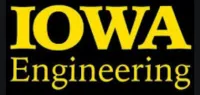 I grew up in a mill town in Massachusetts, attended college on scholarships and part-time and summer jobs, graduated from the University of Iowa with a Master of Science degree in Human Factors Engineering - the discipline of applying engineering and psychological principles to the design of things with which people interact, encompassing task-oriented design and user experience.
I've been elected to the international honor society of science and engineering Sigma Xi


and am a member of a couple of industry associations:
The Paid Search Association is dedicated to advancing the paid search industry by encouraging communication, learning, collaboration, diversity and high ethical and business standards among professionals and organizations involved in the paid search industry.

The Boston Interactive Media Association is New England's largest digital media-focused community, comprised of over 3,000 digital media buyers, planners and publishers with business interests in the New England market.
Since 2000 I've worked in digital marketing and advertising:
conversion optimization
usability
analytics
And because Google has a 94% share of all US searches and offers the world's best suite of digital advertising and marketing products - I'm certified by Google in Search Ads, Ads Measurement, Google Analytics, Display Ads and Shopping Ads, and spend many hours every week keeping up with Google's latest enhancements and changes to Google Ads, Google My Business, Mobile First Indexing, and all Google's other tools and platforms.
When not traveling, my wife Blanche and I divide our time between our two favorite small towns: Boothbay Harbor, Maine and South Boston, Massachusetts.
My blog is focused on helping companies and organizations like yours realize their business goals through:
Google's search, advertising, analytics and marketing platforms and products
Use of the best of the many free and low-cost technical SEO tools that I test and review
Actionable search, marketing and advertising research that I curate from reliable sources worldwide
Sharing of the experience of others with responsibility for the bottom line of their organizations
My goal is to present insightful, relevant, tested information to help you develop, advertise, market and sell products and services that are successful and profitable, while providing the best possible experiences for your customers. And to keep you from having to reinvent the wheel.
I try to post at least once a day, Monday through Friday. To not miss any, just subscribe!