The Definitive Guide to Choosing the Best Google Search Agency for Your Business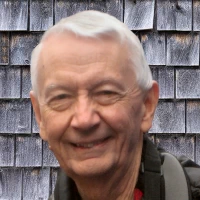 FREE Guide:
Grow Your Business with Google: The Definitive Guide to Choosing the Best Google Search Agency for Your Business
by David H. Boggs, MS
My New FREE 2023 Guide explains in plain English how Google Ads and SEO work, why you need to work with a professional agency, and how to evaluate and compare agencies so you can find the best Google Search agency for you.
You'll learn:
Why you need Google Search Marketing
How Google Ads and Google SEO work
Why Google is the world's best search and advertising platform
Why Google Ads are better than social media
Why you need to outsource Google Ads and SEO to a good professional agency
Why "cheap" agencies will cost you money
How to spot a bad agency: pitfalls to avoid
How to find the best Google Search Agency for you
Plus many more insider tips!
Disclosure!
I own and run my own Google Search Agency. I sell Google Ads and Google SEO services to businesses, for fair prices starting at only $20 a day with money-back guarantee. There's full information about what I do here on this website. I hope you'll stick around and take a look at it. Because I want your business. So when evaluating agencies, please consider mine!
Or if you're already convinced, Get FREE Consultation and a Quote right now.
- David