Straight talk about how to grow
your business with Google Search
Unconditional money-back guarantee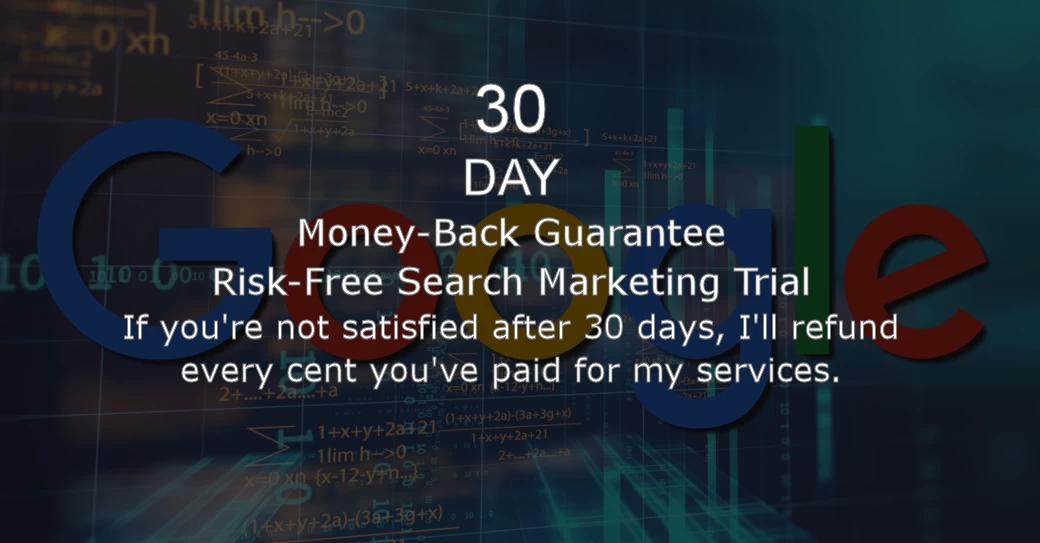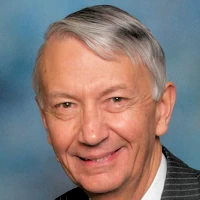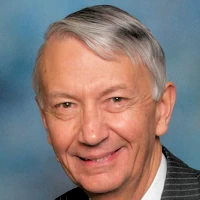 Risk-free 30-day trial: I want your business and even more than that I want you to succeed, make a lot of money and be happy. So I will do all Search Marketing work for you under a plain-language written agreement that says clearly what I will do and what your investment will be if you're satisfied with the results. I offer all services as prepaid 30-day trials, so that after 30 days, if you're not completely satisfied, I'll refund whatever you've paid to me for my services.

Contact me today for a Free, No Obligation Consultation to discuss your business and how my professional, affordable advertising and technical Google Search services can help you get more customers and make more money from your website.
No long-term contract: If after 30 days you're satisfied with the results I've obtained in the trial period, the trial period will end and my agreement with you will auto-renew for an additional 30 days, and continue to auto-renew for 30-day periods until a new agreement is executed, or until you or I initiate termination per the terms of the current agreement.
Please note: The one exception to refunds under my money-back guarantee is that I cannot obtain or provide refunds of any payments that are passed through to Google for Google Ads charges. Such payments are per Google's terms of service absolutely unrecoverable by either you or I.

Ready to start making more money now? Get a Quote!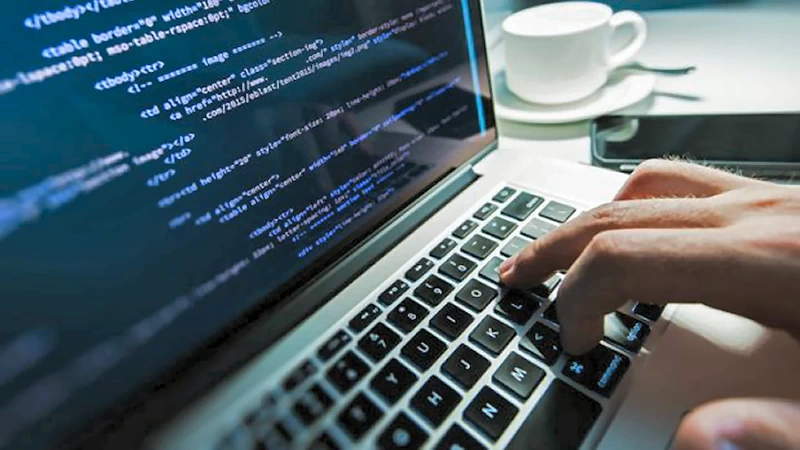 I Will Guarantee to Do the Following:
Tell you up front if I expect to be able to get you more business from your website using Google Search - if not, I will advise you to save your money.
Get to know you and your business, and work with you to develop a Search Marketing plan that meets your needs
Give you an estimate of the degree of improvement to be expected from Google Search
Use the latest Search Marketing techniques and technologies
Increase traffic and conversions by qualified visitors to your website using only 'White Hat" techniques, no underhanded techniques that will waste your money or violate Google guidelines (such as using low-value keywords, purchased links, cloaked pages, invisible text, redirect chains, doorway pages, etc.)
Provide periodic, understandable reports of results
Complete work within agreed-upon timeframes
Respond promptly to your questions and support requests
Keep confidential and not disclose to any third party any and all identifiable information about your business, your website or the work I perform for you
Do all work in New England, USA and outsource nothing to low-wage countries overseas
I WILL NOT - CANNOT - Guarantee to Do Any of the Following:
Achieve specific rankings of your pages in Google organic search
Achieve specific increases in traffic or conversions within a specific timeframe
Achieve specific positioning of your ads in Google Ads for specific costs per click
Reasons I Will Not - Cannot - Guarantee to achieve those kinds of results include:
No one can guarantee future Google search rankings or click charges, because Google's ranking algorithms are secret and constantly changing.
I cannot control world events or changes in your industry, which could affect your business.
I cannot control actions of your competitors.
I cannot control the reputation of your products or services or your business generally, or how you deal with your customers - all factors that can impact the results of Google Search campaigns.