Are you taking full advantage of Internet search?
Probably not...
But I can help you with that. Read on...
I create two different but complementary kinds of search campaigns for businesses: Technical Website Optimization for organic search, and Paid Search Advertising, both based on Google.
Why Google?

Google is the world's most visited website, visited more than 62 billion times last year.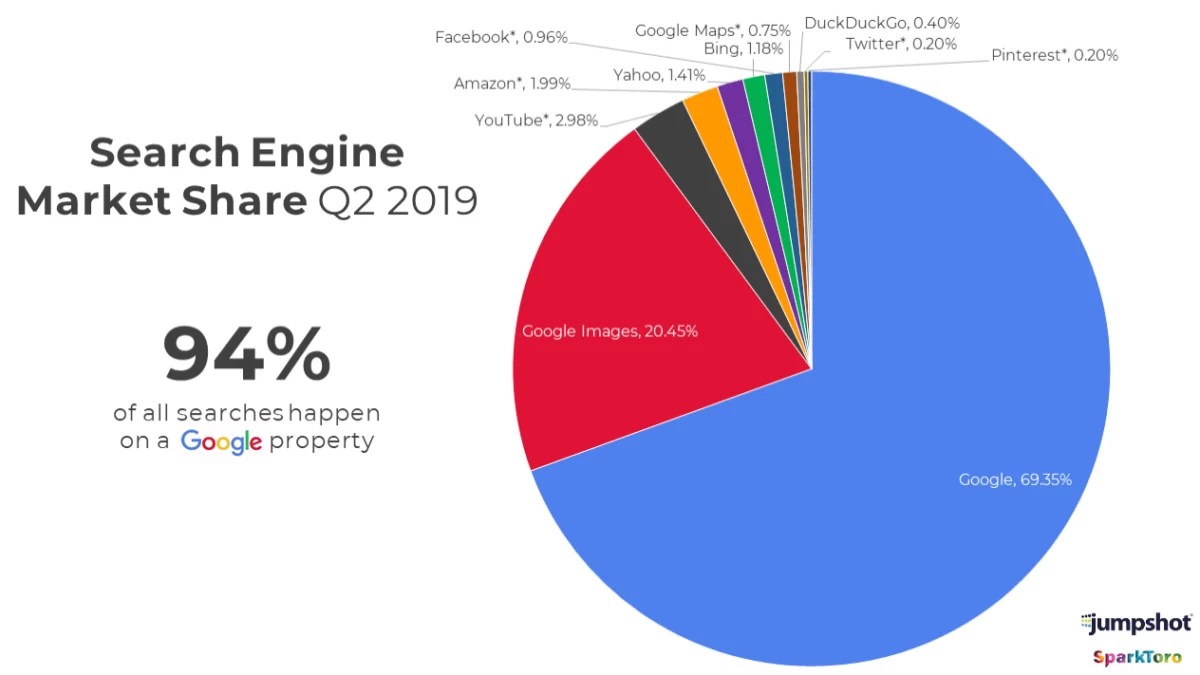 Google is the world's dominant search engine, with more than a 94% share of US searches, compared with less than 2% each for Bing and Yahoo.

Google processes more than 3.5 billion searches every day, and this figure is growing at around 10% per year.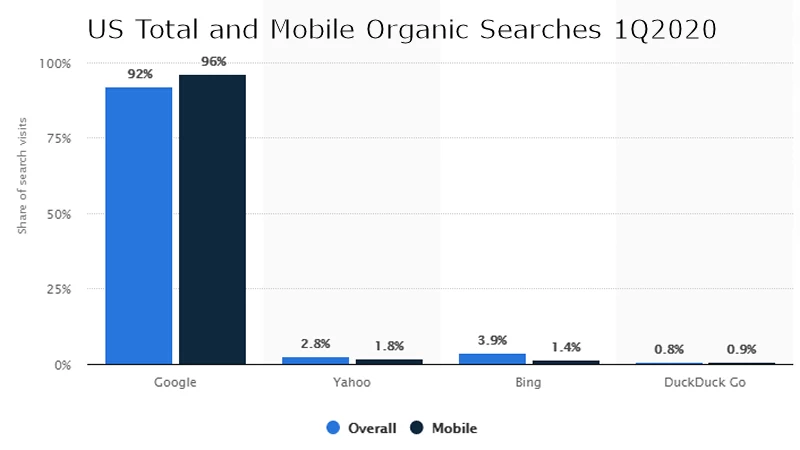 Google is #1 in mobile searches: nearly 2 out of 3 US organic searches are done from mobile phones, and 96% of those searches are done on Google.
Why Google Ads?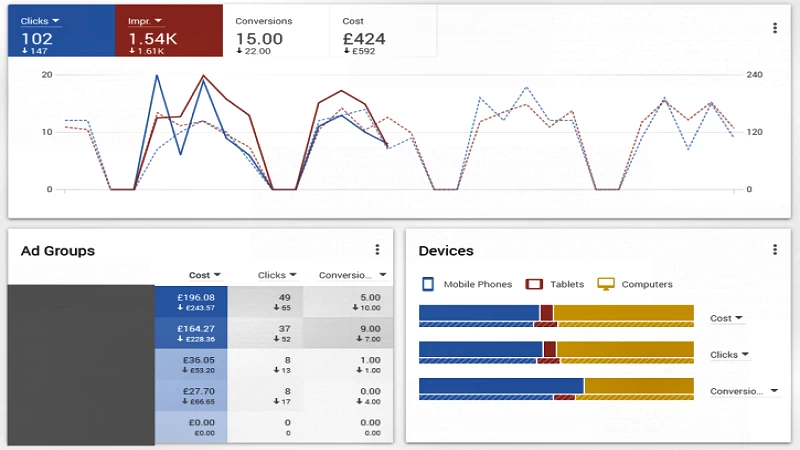 Google Ads are displayed to people when they're actively looking for what you have to sell. The people reached by Google Ads have demonstrated an intent to buy - or at least get information about - your products and services.

If your business is location-specific, you can have Google Ads displayed only in the geographical areas you choose: your country, state, or the area within a certain radius from your location. And you can also exclude locations within your target market area, and target by demographics like language and household income. You won't have to waste money on advertising to people who are unable to buy your stuff. More precise targeting will produce more conversions and higher return on your advertising investment.

You can show prospects your location by linking your Google Ads account to your Google My Business listing.

You can include in your ads clickable links to your phone number, physical address (to display in Google Maps), specific pages on your website, reviews, special offers and more.

You can prequalify visitors to your website by associating specific queries with your ads. If you want people searching for "Boothbay Harbor boatyard" to visit your website, you can associate that phrase with one of your ads or ad groups.

You can do automated remarketing to prospects who visit your website but leave without converting, just by adding a snippet of code to all or some of your pages. Then prospects who are comparison-shopping will start to see your ads more often than those of competitors.

If a lot of people use smartphones or other mobile devices to search for what you're selling, you can specifically target users of various kinds of mobile devices.

You can use the Google Display Network to place your ads on Google partner sites that reach over 90% of internet users worldwide, with more than a trillion ad impressions every month.

You control your Google Ads budget simply by setting a daily cap that can be adjusted anytime you want.

You can run multiple Google Ads campaigns within your account, for different product lines or target demographics.

Google Ads will give you feedback that identifies your most effective ads, so underperforming ads can be tweaked or simply turned off.

Compared to other marketing channels like TV, print and social media, Google Ads provides a much better measurability and higher ROI. Google Ads are highly measurable: website traffic, conversions, ROI, most effective ads, days and times people are visiting your website, and much more. For even more metrics, your Google Ads campaign can be linked with Google Analytics.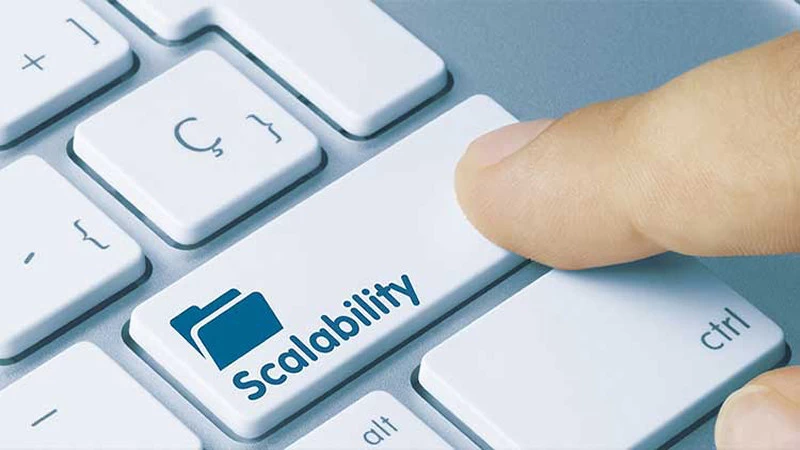 Google Ads is highly scalable: once a campaign is converting profitably with a small click budget, you can grow leads and sales simply be increasing budget.
Why Technical SEO?
Technical search engine optimization contributes to enhanced website performance by making pages:

Faster loading, easier to navigate and more usable, for better user experience

More easily "crawlable" by the Googlebot search agent

More easily understood and more accurately indexed and ranked against queries by Google's BERT and other algorithms

Unique as to content, to avoid duplicate-content penalties and competition among pages that results in lower rankings for all

Up to date, by redirecting the URLs of retired pages to current alternatives and avoiding 404 (Not Found) errors

Safe for users, via an SSL certificate
In turn, that enhanced website performance will: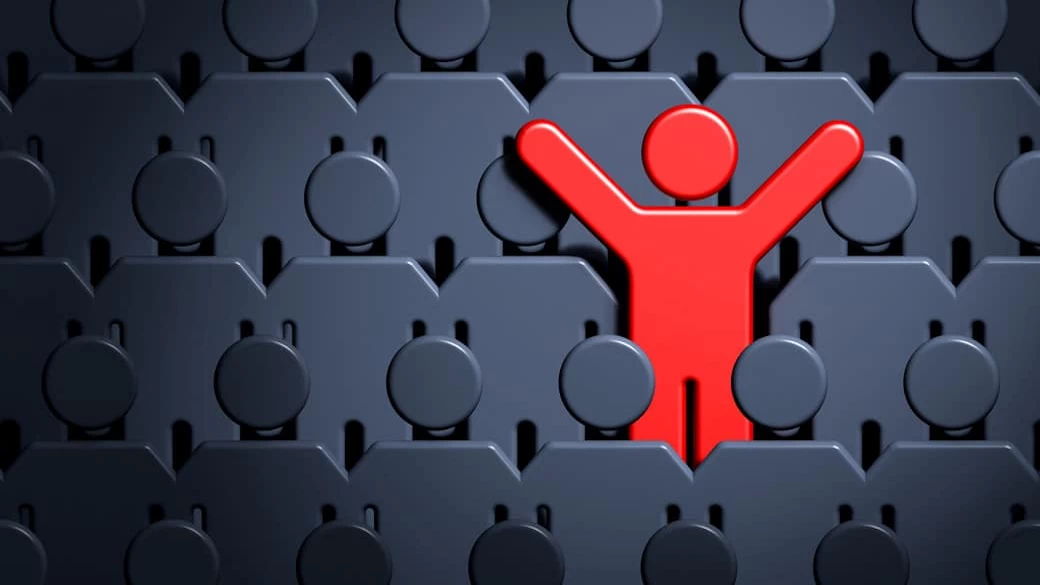 Differentiate you from your competition

Produce a lot of prequalified traffic - people who are looking for what you're offering

Convert lookers to buyers at a much greater rate than outbound strategies like cold-calling or e-mail blasting

Give you powerful insights and hard data about your target demographics

Keep prospects on your website longer, viewing more content, maximizing lead-gathering and selling opportunities

Improve the experience users get from your website, getting you repeat visits

Create and increase awareness, authority and trust for your brand, through its enhanced visibility in search

If you have - or think you might have - a specific interest in using Paid Search or Technical SEO in your business, or if you simply have questions, and would like a personal response from me, please complete and send the little form below, and I'll get back to you shortly.
I promise to keep your contact information safe.
Let's get in touch and talk about how expert search marketing and advertising can help you.
Contact me:
David H. Boggs
ACRO Global
36 Sea Street
Boothbay Harbor, ME 04538
USA