Straight talk about how to grow your business with Google Search

Straight talk about how to grow your business with Google Search
I Will Use Google Ads and SEO to Make More Money for Your Business.
Proven Google Search Marketing Systems For Growing Businesses
FREE Guide:
"Grow Your Business with Google: The Definitive Guide to Choosing the Best Google Search Agency for Your Business"
My New FREE 2023 Guide explains in plain English how Google Ads and SEO work, why you need to work with a professional agency, and how to find the best Google Search agency by evaluating their Qualifications, Experience, Business Culture, Measurement & Reporting, Campaign Strategy & Management, and Pricing & Communication.
Why you need to have me managing your Google Ads and SEO

As a business owner myself who's been getting customers and sales from Google Ads and SEO for both my own businesses and my clients' for more than 20 years, I know that Google Search Marketing works. And I can make it work for you.
The internet is full of tech "experts" and advertising "experts" who claim to be able to deliver more customers and more money for any kind of business. But few of these "experts" are engineers, and even fewer have ever sold anything to anybody.
I'm different. I have an engineering master's degree and have sold big-ticket services to some of the largest companies in New England. I'm certified by Google in Ads and Analytics. I offer all services as prepaid 30-day trials with an unconditional money-back guarantee: if after 30 days you're not completely satisfied, I'll refund 100% of whatever you've paid me.
I'll bring to your firm - without requiring a long-term commitment or adding to your overhead - a rare combination of expertise and experience at both the technical and sales aspects of online marketing.
I've done corporate and government contracts in the past, but now I prefer to work exclusively with entrepreneurs and owners of independent firms, primarily in service industries and professional practices. I'll get you more and better leads, more and more valuable new repeat customers, and more and bigger sales - all for a fair, flat monthly fee that includes regular, plain-English reports and one-to-one, personal client service. I will take the guesswork out of marketing, lead generation and attracting more and better quality customers. I stand behind all the work that goes out my door, and I outsource no work outside the USA. (Please note that for reasons of personal preference, I don't do ecommerce or "adult" work.)
What Makes Me New England's Best Google Search Marketing Consultant?
Google PPC Ads and SEO for Google Organic Search are all I do.
I'm not going to charge you for time or effort. I'm going to charge you to use my specialized expertise in advertising through Google to develop an asset that you will own and that will make money for you over time far beyond your initial investment.
20+ years experience in Google search marketing and advertising
Google certified
MS degreed engineer
Big-ticket B2B and B2C sales experience
I know that your website and ad copy have to SELL.
I know that profitability and positive cash flow are the only meaningful measures of success of your business.
All work done in New England - not in low-wage overseas countries - by humans, not robots
Transparent, easy to understand pricing with no hourly rates, no markup on media, no hidden fees
Honest reporting that's reconcilable with Google data
No long-term contracts
30-day free trial and unconditional money-back guarantee that I'll do what I said I'd do.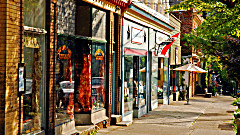 Go here to see some of the kinds of businesses for which Google Search Marketing is absolutely critical to success today: real estate, hospitality, business and personal services, medical practices, auto sales and repair and more....
Need more information? Here it is:
Just one thing...
I want to help your business to succeed, and you personally to make a lot of money. But the wide range of company cultures and human temperaments is such that, inevitably, I will not be a good fit with every business and every owner. To have a good working relationship, our goals need to be aligned. Please continue reading to see if we're a good fit.


Ready to start making more money now? Get a Quote!
David H. Boggs, MS
Search Marketing
Boothbay Harbor, Maine
Boston, Massachusetts
Contact