Probably you're aware that when you do a Google search, the results are localized to where you are. For example, if you're in Omaha and do a search for "internet service providers" the results you get will be quite different from what I get when I do the same search from Boothbay Harbor, Maine. (If you weren't aware of that: trust me, it's true.)
But sometimes it's useful to know what results a search would produce if Google knew you wanted results from all of the USA, or from another country. Happily Google has provided a way for you to do that. Just follow the steps below.
First, send your browser to Google.com:

Find the Settings link at bottom right:
Click that to open the Settings menu:
Click Search settings. Scroll to the bottom of the next screen and you will likely see this: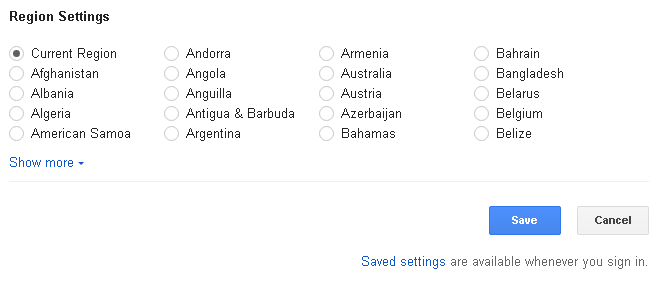 Unless someone has changed this setting manually, you'll see the default setting Current Region as in the screencap.
Because Google knows that I'm (approximately) in Boothbay Harbor, Maine, if I open Google in another tab/window and do this search:

Google returns this Local 3-Pack, which is obviously localized for coastal Maine:
But then if I return to the tab/window where I have the Search Settings open, click the Bahamas radio button and Save, go to another tab/window and repeat the search I did earlier:
Google returns this Local 3-Pack that's localized for Bahamas: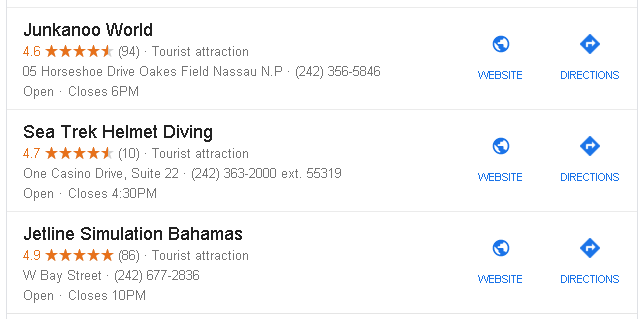 When done researching the Bahamas, I can go back to the Google Search Settings and change the Region Setting back to the default value of Current Region. Or if I want results from more of the USA than just coastal Maine, I can expand the Region Settings (Show More), click the United States radio button, and save.
You can revert to Google's default Current Region setting anytime just by reversing this process.