Straight talk about how to grow your business with Google Search

Straight talk about how to grow your business with Google Search
Google Certifications - David H. Boggs, MS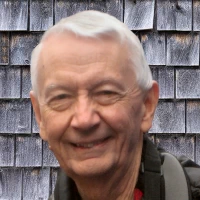 Google advertising certifications are professional accreditations that Google offers to individuals who demonstrate proficiency in basic and advanced aspects of Google Ads, Google Analytics and related products. Google certifications demonstrate that Google recognizes the holder as an expert in specific categories of online advertising and marketing.

Ready to start making more money now? Most Google Search Marketing campaigns need an investment of a few hundred to a few thousand dollars a month, unconditionally guaranteed to satisfy you. Go here to tell me a bit about your business objectives and Get a Quote!
Being awarded each certification requires scoring 80% or better on a time-limited assessment test - hosted and scored by Google's Skillshop training platform - covering theory and practice of the subject. Each certification must be renewed annually by retaking the test in its most up-to-date version.