How to Use Google Display Ads to Reach New Customers as They Browse Websites and Apps across the Internet
Google Display Ads Campaigns powered by machine learning serve visually engaging advertisements near related content to targeted audiences on YouTube, Gmail and the 35 million websites and apps across the Google Display Network.
I can build Google Display Ads campaigns around your business goals, to increase website traffic, get leads, drive sales, and build awareness and consideration for your business and your products or services.
Google Display Ads work for businesses because:
Google uses Artificial Intelligence (AI) to display them to potential new customers next to related content on more than 35 million websites and apps worldwide.
The Google Display Network reaches 90% of Internet users worldwide.
They can be targeted by demographics - age, parental status, personal interests (like "sports fans" or "videogamers"), etc. - to refine your audience and reach your best prospects.
They introduce your business to a specific target audience who are likely to be looking for what you're selling.
People who click on digital ads are 50% more likely to buy the product or service advertised.
35% of people buy a product or service within 5 days of searching for it on Google.
They can be integrated with Google Analytics for tracking of campaign performance.
They have an average cost per click across all industry groups of only $0.63.
Kinds of Businesses for Which Display Ads Work Best:
Businesses selling products and services that rely heavily on visual appeal or demonstration to make sales: clothing, home furnishings, food products, kitchenware, travel, entertainment
Businesses wanting to create demand for their products and services by initiating awareness and cultivating want
Businesses that sell products or services that have a long sales cycle like cars and trucks, real estate, insurance, consulting services
Businesses targeting niche markets of enthusiasts who congregate on websites featuring specialized products and services like vegan shoes, organic pet food, sustainable travel, men's grooming products
For best effectiveness and highest return on investment, Google Ads advertising that produces direct response from prospective buyers should be your first priority for getting customers and sales from the internet.

I provide Google Display Ads services - with Risk-Free 30-Day Trial and Unconditional Guarantee - locally to businesses in metro Boston and Midcoast Maine, and remotely throughout Massachusetts, Maine and beyond:

Boston Local Service Area: Within a 10+/- mile radius of South Boston, including Boston, Cambridge, Somerville, Newton, Quincy and nearby towns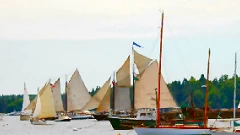 Maine Local Service Area: Lincoln, Knox and Sagadahoc Counties, including Boothbay Harbor, Bath, Wiscasset, Camden, Rockland and nearby towns

Ready to start making more money now? Most Google Ads campaigns need an investment of a few hundred to a few thousand dollars a month, and mean ROI across business sectors in 2022 was 200%. Go here to tell me a bit about your business objectives and Get a Quote!
Why Google Display Ads Specifically?

93% of all web browsing sessions begin with a search - and 92% of those searches worldwide are done using Google.

Google Display Ads are responsive - Google AI automatically adjusts their size and shape to fit almost any online ad space on desktop or mobile.

Google Ads - along with Google Analytics with which it integrates seamlessly - provides the best single set of tools available for implementing direct response marketing online.

You can show prospects your location by linking your Google Ads account to your Google Business Profile (ex- Google My Business) listing.

You can include in your ads clickable links to your phone number, physical address (to display in Google Maps), specific pages on your website, reviews, special offers and more.

Google will use machine learning to analyze previous search behavior of groups of users to identify, segment and target audiences that are the best prospects for what you're selling.

You can do automated remarketing to prospects who visit your website but leave without converting, just by adding a snippet of code to all or some of your pages. Then prospects who are comparison-shopping will start to see your ads more often than those of competitors.

If a lot of people use smartphones or other mobile devices to search for what you're selling, you can specifically target users of various kinds of mobile devices. If users of mobile devices convert at higher rates, you can adjust per-click bids to pay a bit more for clicks from them.

You can run multiple Google Ads campaigns within your account, for different product lines or target demographics.

Google Ads will provide feedback that identifies your most effective ads, so underperforming ads can be tweaked or simply turned off.

Compared to other marketing channels like TV, print and social media, Google Ads provides a much better measurability and higher ROI. Google Ads - integrated with Google Analytics - are highly measurable: website traffic, conversions, ROI, most effective ads, days and times people are visiting your website, and much more.
Why you should hire me to manage your Google Display Ads
There's a steep learning curve associated with Google Ads, managing campaigns is time-consuming, and the rules change on what seems like a daily basis. Take that piece of advice from someone who knows by having done Google Ads (and long-gone early competitors like Overture) since 2000. Your business will suffer if you try to run it and Google Ads both yourself.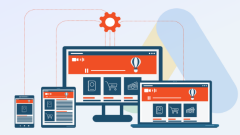 I am certified in Google Display Ads, a credential that recognizes the demonstrated ability to develop and organize Display Advertising strategies and campaigns that reach new customers and increase website traffic, leads and sales. Read more about Google Display Ads certification.
For a Google Ads campaign to be successful, it has to generate enough revenue to cover the cost of marketing and also provide you with a positive return of some kind. That won't happen if your messaging is wrong, the right markets aren't reached, or the clicks you buy are wasted. When it comes to Google Ads, you can't afford to run an Amateur Hour.
How Google Display Ads Work
I'll quote you a flat, fixed fee for campaign setup, in an amount reflective of the complexity of the campaign, help you select the best ad placements, and create your initial ads.
Google will place your ads prominently on relevant websites and apps of the Google Display Network.
Once a Google Display Ads campaign is up and running, you pay only (1) per-click charges to Google for incremental visits to your website as a result of clickthroughs from your Google ads, and (2) my modest, flat campaign management fee. My Account Management Package includes ongoing testing and adjustment of ad assets and structure, to maximize campaign return from your budget. I take no markup on Google's click charges - so will have no incentive simply to make your campaign run up higher Google charges, but rather to develop a campaign that maximizes your return on investment.
You control your Google Display Ads spend simply by setting a daily budget cap that can be adjusted anytime you want.
Clicks are priced by an auction bidding system that favors the highest-quality and most successful ads.
The biggest advantages of Google Display Ads are:
Google's enormous search share
No waiting for search-engine indexing and ranking
Ability to influence ranking and spend through ad and landing page quality and Google' auction bidding process
Widespread, selective distribution
Integration with Google Analytics, Search, Maps and other free Google marketing products
Google offers many features and options for Display Ads campaigns and Analytics reports. I'll work with you to select those that will be most effective in reaching your business objectives.

Go here to see more about Advanced Google Ads Services.
Copyright © 2023 David H. Boggs, MS | All Rights Reserved