Google Search Marketing is critical to the success of local businesses...
...like personal and commercial services, law firms, medical practices, hospitality, real estate, and many more.
Every business with a local target market will benefit from Google Search Marketing. Some prime examples are: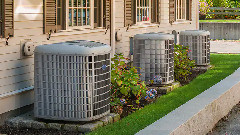 Residential and commercial maintenance and repair services are ideal candidates for SEO and Google Ads because people tend to search for these kinds of businesses when they have an immediate need and are ready to buy right then. Search Marketing will make it easy for consumers to find you when they need you, and also keep you in mind for future work.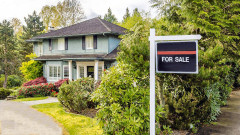 Real estate brokers: Search Marketing can give local real estate businesses an edge over national real estate markets like Zillow and Trulia by precisely targeting buyer segments on the basis of local knowledge, through the slicing and dicing of inventory of properties for sale into individual neighborhoods and sub-markets.
Hospitality businesses - hotels, restaurants, bars: 91% of travelers consult a search engine when looking for a hotel, and 81% of those searches are done on Google. The bars and restaurants sector sees the most turnover of businesses of any industry - typically over a million establishments open and close in the US annually, which makes it hard for consumers to make choices. It's difficult for independent local hospitality businesses to compete against the marketing muscle of chain properties, which makes visibility in "near me" smartphone searches and customer reviews critical to keeping business coming in the door. Search Marketing is the answer.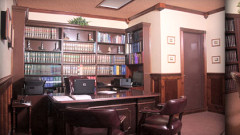 Law offices: Online search is the #1 way people seek and find an attorney when they need one. 96% of people looking for legal advice do so via search, and traffic on the websites of the 200 highest-grossing US law firms increased by 36% last year. Also, validation from customer reviews is of key importance to attorneys in the extremely competitive market for legal services, and SEO can make it easier to acquire reviews and help prospects find them when they''re choosing an attorney.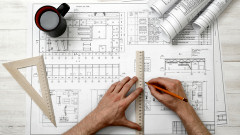 Professional services: Architects, engineers, accountants, admen and other individuals and companies offering professional services to B2B or B2C clients benefit from SEO as a means of differentiating themselves from competitors who offer similar-sounding but often quite different services. SEO will help you not only build brand awareness, but also enhance reputation and authority, giving you an advantage over your competitors.
Auto sales and repair: The competitiveness of local markets for automobile and truck sales and service makes these kinds of businesses a natural fit with Google Search Marketing. Good search ranking will position your business top-of-mind with consumers so they call on you when next needing to buy a vehicle or get one fixed.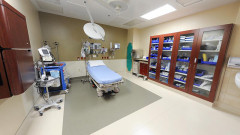 Medical and dental services: Doctor's offices, dental practices and urgent-care facilities benefit from Google Search Marketing by being easily found by consumers who need help right away, and also by providing high-authority answers to health-related questions from local prospects who will at some later time need medical help or advice. Also SEO will differentiate you by specialty from others in the medical field, making you easier for your best prospects to find while also making it easier to achieve high search rank in Google.
Pet services: People love their pets, but don't want to travel long distances for walking, grooming, boarding, training or other services. So being visible in your local area and having good online reviews are critical to success in this kind of business. Google Search Marketing in your local area is the answer.
Online-only businesses: Companies that have no brick and mortar location to which to draw local customers must market their products and services online. That requires making it easy for people to find your website when they're searching for what you're selling. This is true for both low-cost, buy-online products like t-shirts, and major B2B and B2C items which potential buyers research online before buying offline. That makes Google Search Marketing key to creating awareness, consideration and interest in your offerings.

Risk-free 30-day trial: if after one month you're not totally satisfied, I'll return 100% of my fees.
Do you want more website traffic, new customers and sales from your local businesses's prime market area? Get a
free consultation

to talk about how we can work together to use Google Local Search Marketing to do just that. Just complete and send this form today.