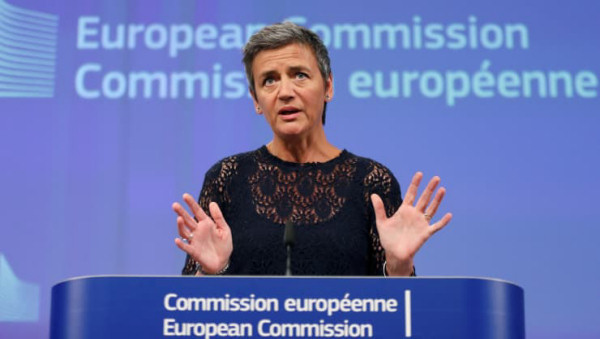 Margrethe Vestager is a Danish Social Liberal politician and Executive Vice President of the European Commission for a Europe Fit for the Digital Age.
Intent is to have "fairness in the online platform economy"
The European Commission on Monday published guidelines intended to ensure that Google and other online platforms make their search ranking algorithms more transparent, in order to provide businesses with the information needed to increase their visibility and improve their marketing online.
The new guidelines will be a part of the EU's Platform-to-Business (P2B) regulation of July 2019, which the EC claims is the "... first-ever set of rules creating a fair, transparent and predictable business environment for smaller businesses and traders on online platforms...."
EC EVP Margrethe Vestager said in a statement that the Guidelines will "set the standard for algorithmic ranking transparency and will increase fairness in the online platform economy."
In November, a coalition of tech companies - including travel platforms Booking.com, Kayak, TripAdvisor and Yelp - urged the EC to initiate antitrust action against Google, which they accuse of sending users to their own services and not to those of rivals.
Google is expected to oppose any restrictions on its ranking algorithms as slowing down improvements and degrading the user experience.