How can I help you?
Schedule a FREE 1-hour consultation
.
Google Ads ( aka AdWords ) for Fast Marketing Results from Search
Google Ads (formerly AdWords) is a pay-per-click or PPC system that enables people who are actively searching on Google because they are in the market for products or services like yours to easily, immediately, specifically and measurably respond to your offers...
...as distinct from traditional mass marketing that's relies on a series of expensive, agency-marked-up media buys that produce hard-to-measure results, in the hope that you'll be top-of-mind when someone is ready to buy a product like yours.
Google Ads is better because:
You pay only when someone clicks through to your website from a Google Ad, no charge for impressions.
Google Ads charges vary from day to day depending on market conditions, but your monthly ad spend will be limited to whatever cap you set.
Google Ads is fast: a new campaign can be up and running and bringing prequalified prospects to your website in a matter of days, no long wait for new website traffic.
To help new customers find your business, with Google Ads we can place your ads on the first page of search returns.
If your business depends on a local service area, Google Ads can be set to target your city, metro area, state, or a region within a radius of your location, so you don't waste ad dollars on people outside your service area.
In a multi-ethnic market, a Google Ads campaign can deliver ads in different languages.
There are significant synergies between Google Ads and Search Engine Optimization (SEO) for Google organic search, because the more places prospects see your business name and marketing collateral online, the more likely they are to visit your website and buy.
Along with generating leads and making sales, Google Ads builds awareness, recall and consideration for your business and your products and services, at no extra charge.
For best effectiveness and highest return on investment, Google Ads advertising that produces immediate direct response from the searches of prospective buyers should be the first priority for any business owner.
Why Google Ads Specifically?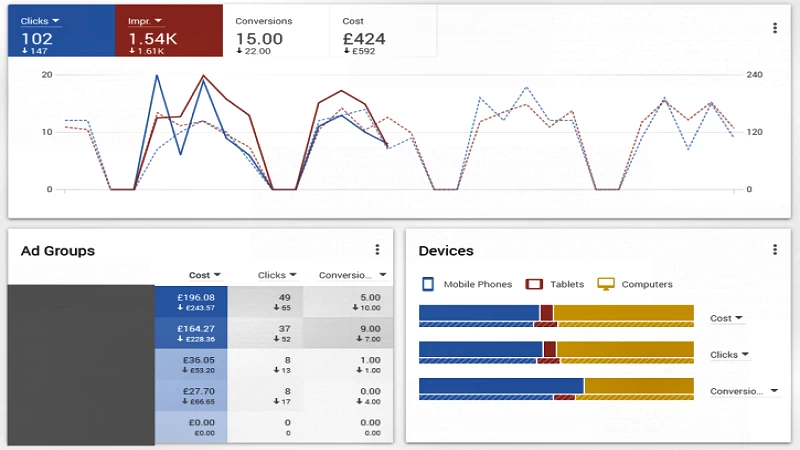 93% of all web browsing sessions begin with a search - and 92% of those searches worldwide are done using Google.

The people reached by Google Ads have demonstrated an intent to buy - or at least get information about - your products and services.

Google Ads - along with Google Analytics with which it integrates seamlessly - provides the best single set of tools available for implementing direct response marketing online.

You can show prospects your location by linking your Google Ads account to your Google Business Profile (ex- Google My Business) listing.

You can include in your ads clickable links to your phone number, physical address (to display in Google Maps), specific pages on your website, reviews, special offers and more.

Google will use machine learning to analyze previous search behavior of groups of users to identify, segment and target audiences that are the best prospects for what you're selling.

You can do automated remarketing to prospects who visit your website but leave without converting, just by adding a snippet of code to all or some of your pages. Then prospects who are comparison-shopping will start to see your ads more often than those of competitors.

If a lot of people use smartphones or other mobile devices to search for what you're selling, you can specifically target users of various kinds of mobile devices. If users of mobile devices convert at higher rates, you can adjust per-click bids to pay a bit more for clicks from them.

You can use the Google Display Network to place your ads on Google partner sites that reach over 90% of internet users worldwide, with more than a trillion ad impressions every month.

You can run multiple Google Ads campaigns within your account, for different product lines or target demographics.

Google Ads will give you feedback that identifies your most effective ads, so underperforming ads can be tweaked or simply turned off.

Compared to other marketing channels like TV, print and social media, Google Ads provides a much better measurability and higher ROI. Google Ads are highly measurable: website traffic, conversions, ROI, most effective ads, days and times people are visiting your website, and much more.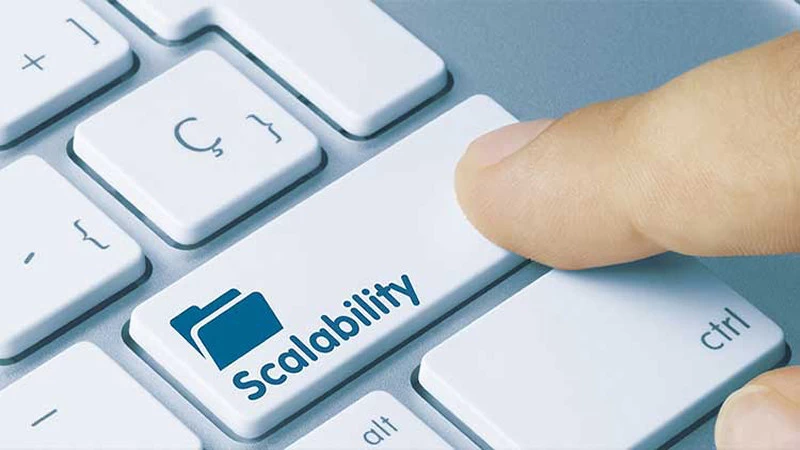 Google Ads is highly scalable: once a campaign is converting profitably with a small click budget, you can grow leads and sales simply by increasing budget.
Why you should hire a pro to manage Google Ads
There's a steep learning curve associated with Google Ads, managing campaigns is time-consuming, and the rules change on what seems like a daily basis. Take that piece of advice from someone who knows by having done Google Ads (and long-gone early competitors like Overture) since 2000. Your business will suffer if you try to run it and Google Ads both yourself.
For a Google Ads campaign to be successful, it has to generate enough revenue to cover the cost of marketing and also provide you with a positive return of some kind. That won't happen if your messaging is wrong, the right markets aren't reached, or the clicks you buy are wasted. When it comes to Google Ads, you can't afford to run an Amateur Hour.
How Google Ads Work
I'll quote you a flat, fixed fee for campaign setup, in an amount reflective of the complexity of the campaign. After helping you select the most relevant search keywords, I'll create your initial ad groups and ads.
Google Ads will place your ads prominently on Google's search-return pages, and on those of other Google partner search engines and directories; as well as (optionally) on relevant pages of Google partner content sites with high traffic.
Once a Google Ads campaign is up and running, you pay only (1) per-click charges to Google for incremental visits to your website as a result of clickthroughs from your Google ads, and (2) my modest, flat campaign management fee. My Account Management Package includes ongoing testing and adjustment of ad copy and structure, to maximize campaign return from your budget. I take no markup on Google's click charges - so will have no incentive simply to make your campaign run up higher Google charges, but rather to develop a campaign that maximizes your return on investment.
You control your Google Ads spend simply by setting a daily budget cap that can be adjusted anytime you want.
Clicks are priced by an auction bidding system that favors the highest-quality and most successful ads.
The biggest advantages of Google Ads are:
Google's enormous search share
No waiting for search-engine indexing and ranking
Ability to control ranking and spend through ad and landing page quality and Google' auction bidding process
Widespread, selective distribution
Integration with Google Analytics, Search, Maps and other free marketing products
Google offers many features and options for Ads campaigns and Analytics reports. I'll work with you to select those that will be most effective in reaching your business objectives:
Search ads
Contextual ads
Text, display, video and shopping ads
Keyword suggestions based on Google's enormous database of actual searches
Targeting by location (country, state/region, city), language, demographics, interests
Ad scheduling for any time zone
Performance reports by campaign, ad group, keyword, geographic area, device (mobile vs. desktop), more...
Ad quality scoring
Diagnostic tests of your pages
Conversion tracking
Remarketing to site visitors who don't convert
International and local search options are available also.
Do you want more and higher-quality website traffic and more conversions? Get a
free consultation

to learn how I can help you do that. Just complete and send this form to contact me today.
Some of My Blog Posts About Google Search Ads

Search Advertising with Google Ads - Resources
David H. Boggs, MS
Google Ads
Boothbay Harbor, Maine
Boston, Massachusetts
Contact