Straight talk about how to grow your business with Google Search

Straight talk about how to grow your business with Google Search
About Value and Pricing of Search Marketing, SEO and Paid Search Ads
"Price is what you pay, value is what you get."
- Warren Buffett
Why You Should Not Buy Search Marketing on Price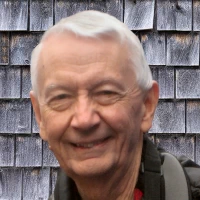 I don't sell on price. Although I'm typically not the most expensive search marketing consultant, I'm never the cheapest. My prices are are fair, and with a difference. I'm not going to charge you for time or effort. I'm going to charge you to use my specialized expertise to develop an asset that you will own and that will make money for you over time far beyond your initial investment.
Risk-free 30-day trial: I offer all my services as prepaid 30-day trials at the end of which, if you're not completely satisfied with the results I've obtained, I'll refund 100% of whatever you've paid me.
FREE Guide:
Grow Your Business with Google: The Definitive Guide to Choosing the Best Google Search Agency for Your Business

My New FREE 2023 Guide explains in plain English how Google Ads and SEO work, why you need to work with a professional agency, and how to find the best Google Search agency by evaluating their Qualifications, Experience, Business Culture, Measurement & Reporting, Campaign Strategy & Management, and Pricing & Communication.