Straight talk about how to grow your business with Google Search

Straight talk about how to grow your business with Google Search
Get a FREE Consultation and a Quote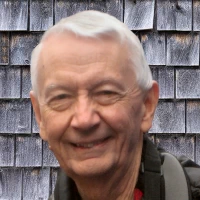 David H. Boggs, MS
Google Ads and
SEO Guru.
Sales and Technology double threat to your competitors.
I'm Ready to Help You.
For a free consultation and quote, just complete the short form below and send it to me. No cost or obligation.
What Makes Me New England's Best Google Search Marketing Consultant?
I know that profits and positive cash flow are the real measures of success of your business.
20+ years experience in search marketing and advertising
Google certified
Transparent, easy to understand pricing
Honest reporting of Google's own numbers
30-day free trial and unconditional money-back guarantee that I'll do what I said I'd do.
All work done locally in New England - not in low-wage overseas countries - by humans, not robots
Get Started Now!
To get a FREE one-on-one consultation and a quote, please fill out the quick form below. This will give me some information on your current business so I can adequately prepare and make the most of our call. I'll get back to you shortly, usually within a business day.