How I Will Use Google Ads to Make Money for Your Business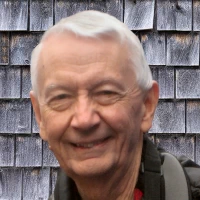 Google Ads (formerly AdWords) is a pay-per-click (PPC) direct-response advertising system that reaches people who are actively searching for products or services like yours on Google.
Because Google Ads is fast - no waiting for ranking - I can anytime put your Google Ads on the first page of search returns for user queries that match what you're selling.
User views of your ads - for which you pay Google nothing extra - build awareness and consideration for your business. (Go here to read more about Google Display Ads.)
FREE Guide:
Grow Your Business with Google: The Definitive Guide to Choosing the Best Google Search Agency for Your Business
My New FREE 2023 Guide
explains in plain English:
How Google Ads and SEO work
Why you need to work with a professional agency
How to find the best Google Search agency for your business

Ready to start making more money now? Most Google Ads campaigns need an investment of a few hundred to a few thousand dollars a month, which in 2022 returned an average of 200% to advertisers. Tell me a bit about your business objectives and Get a FREE Consultation and a Quote!
Why you should pay me to manage your Google Ads
Google Ads is the world's #1 online ad platform. But for a Google Ads campaign to make money for you, it has to add enough revenue to cover the cost of marketing and also provide you with a positive return of some kind.

That won't happen if your messaging is wrong, the right markets aren't reached, or the clicks you buy are wasted.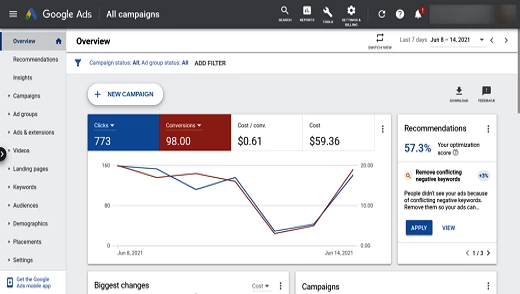 There's a steep learning curve associated with Google Ads.

Managing campaigns is time-consuming.

The rules of the game change on what seems like a daily basis.
You can't afford to take the time to acquire the necessary Google Ads skills while running both your business and dynamic ad campaigns. (How much spare time do you have right now, without having to deal with Google Ads?)
Your business will suffer if you try to run it and Google Ads both yourself. You need to work with my professional Google advertising agency.
I'll first get to know you and your business, then quote you a flat, fixed fee for setting up a Google Ads campaign that's designed to meet your business objectives.
After helping you select the best search keywords and set a Google click budget, I'll create your initial ad groups and ads.
Unlike some agencies, I'll take no markup on your Google click charges, so will have no incentive to just buy more clicks, but will instead work to get the biggest possible return for you from Google campaigns.
You run and grow your business, I'll run your Google Ads, and we'll both make money.
Why you need to be using Google Ads
Advertisers use Google Ads because they know that they can get results from Google Ads faster than from any other channel - it's as close as you can get to a sure thing.
98% of pay-per-click advertisers used Google Ads in 2022, with an all-sector average conversion rate of 7.26% and a mean ROI of 200%.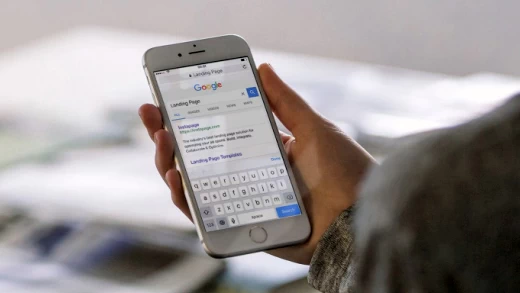 Google Ads is a proven, cost-effective channel for getting you business by serving ads to users who have shown an intent to buy what you're selling, very measurably and with ad spend you control.
Google Ads gives you the advantage over other channels of the huge amount of data available to you from analytics that track every aspect of online interaction as prospects move through your sales funnel.
However: remember that your competitors are doing marketing too, and targeting the same population of prospective customers.
But because by using Google Ads I'm able to target a ready-to-buy audience by everything from the keywords they use, to their physical location, to the time of day and the kind of device they're searching from, I can understand their intent, and adjust marketing on-the-fly to maximize conversions.
And you will get the most mileage out of your marketing budget because I will be able to switch out ad collateral, A/B test content and start or stop keywords, ads and campaigns at will.
Why Google Ads are better than other forms of paid advertising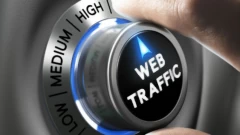 You get more prequalified website traffic.
People seeking a product or service with intent to buy do their hunting, researching and shopping on Google. Driving digital traffic to your website is a crucial aspect of your business because during the COVID-19 pandemic a massive shift in consumer behavior occurred as homebound people rushed online to buy everything from groceries to new cars. In 2022, 14.8% of all B2C sales were made online - an enormous market projected to grow from nearly $5 trillion in 2022 to $6.4 trillion in 2024. The more online consumers visit your website, the more potential customers you have. When your website is promoted by Google at the top of search results, prospective buyers are more likely to click on it.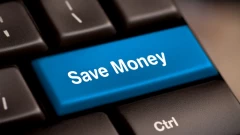 You control your ad spend.
Most small and medium businesses have limited marketing budgets. Google Ads are the most effective platform for getting the most bang from your advertising buck. There is no minimum spending requirement, and I will track and report your ad spend will in detail. You set a monthly click budget for each campaign or for a portfolio of several campaigns, and Google will show your ads to users searching on keywords that have purchase intent for what you're selling. You'll pay only when someone clicks on your ad, which means you won't spend money on ad views by users who won't engage with your ad and buy.
You can run experiments to improve results.
Google Ads allows you to experiment with advertising strategies and tactics. It generates data on the effectiveness of your ad campaigns, which gives you an insight into the specific aspects of your campaigns that are producing results. You can use these data to test different markets, evaluate which of your campaigns and keywords are the most effective, and modify them as needed to improve your advertising, get more new customers, make more and bigger sales.
You can measure the performance of your ad campaigns.
With Google Ads, you can track your ad campaigns, the users who have clicked on your ads, ad performance, and many other metrics. These tracking data are a key source of insights into the keywords to use, ad location, demography of users, and more. You can deduce your ad strengths and weaknesses, and either modify existing ads or capitalize on the data when creating new ads. Most other digital marketing channels provide no reliable metrics for accurately tracking clicks and conversions.
Google Ads Audience Targeting offers you the chance to show your ads to people who have demonstrated an active interest in products and services like yours. You can target a specific geographic area or a group of people to whom your ads will be relevant. Other marketing channels waste time trying to attract the attention of a big audience in the hope of landing a few leads. Google Ads avoids wasted effort by ensuring you only reach out to a specific audience. And you can have different Google Ads campaigns running simultaneously for different target audiences, without confusing them with multiple messages.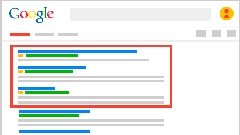 You can stand out above your competitors.
If your business or industry has a lot of competition for keywords and rankings, it will be difficult and time-consuming to optimize your website content to the point where it ranks highly in organic search. You can avoid competing with other businesses for the same keywords by using Google Ads paid search to maintain your position at the top of the search results. By maintaining your paid search presence, you can take a stronger position against your competitors, increase the size of your audience, build brand awareness, reach a wider audience, and closing more sales.
How Google Ads Work
Sponsored search with Google Ads places your ads on Google's search-return pages, and optionally on those of relevant Google partner sites with high traffic. You pay nothing for search ad impressions (views); only for visits to your website that occur when someone clicks on one of your Google Ads.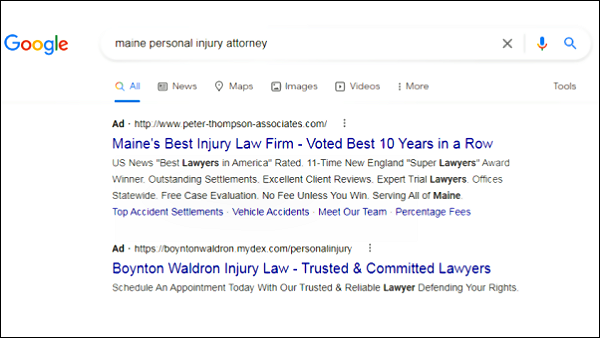 Screencap showing top part of a Google search return page (SERP) with Google Search Ads. Peter Thompson Associates have the #1 ad position on this page because of a combination of per-click bid and keyword/ad/landing-page relevance to the user's query for "maine personal injury attorney".
Google Ads is fast: I can set up a new campaign and have it bringing prequalified prospects to your website in just days, not weeks or months.

Once a Google Ads campaign is up and running, you pay only (1) per-click charges to Google for incremental visits to your website as a result of clickthroughs from your Google ads, and (2) my modest, flat campaign management fee.
My Account Management Package includes ongoing testing and adjustment of ad copy and structure to maximize campaign return from your budget, along with plain-language reports on key business metrics.
You control your Google Ads spend simply by setting a daily budget cap that can be adjusted anytime you want.
Clicks are priced by an auction bidding system that favors the highest-quality and most successful ads.
Google offers many features and options for Ads campaigns and Analytics reports. I'll work with you to select those that will be most effective in reaching your business objectives:
Search ads
Contextual ads
Text, display and video ads
Keyword suggestions based on Google's enormous database of actual searches
Targeting by location (country, state/region, city), language, demographics, interests
Ad scheduling for any time zone
Performance reports by campaign, ad group, keyword, geographic area, device (mobile vs. desktop), more...
Ad quality scoring
Diagnostic tests of your pages
Conversion tracking
Remarketing to site visitors who don't convert
International and local search options are available also.

Go here to see more about Advanced Google Ads Services.

Risk-free 30-day trial: if after one month you're not totally satisfied, I'll return 100% of my fees.

Ready to start making more money now? Most Google Ads campaigns need an investment of a few hundred to a few thousand dollars a month, and mean ROI across business sectors in 2022 was 200%. Go here to tell me a bit about your business objectives and Get a Quote!
Some of My Blog Posts About Google Search Ads
Questions About Google Ads Answered
Q: What are the right questions to ask when analyzing Google Ads or Analytics data?

A:
1. What is a conversion costing me?
2. Is the value of a conversion great enough to provide the margin I need above its cost, in order to be profitable?
Q: What is the most important, heaviest weighted, factor in the Google Ads quality score?

A: Clickthrough rate. Because that's how Google gets paid. Relevance of keyword to ad and ad to landing page, and past campaign performance, are factors also. Getting good grades on those items should translate into higher clickthrough rates, more sales for you and more money for Google.
Q: How do you create perfectly targeted Google Ads?

A: Begin by creating a detailed profile of your "perfect customer," then create and deliver ads accordingly.
Q: How do Google Ads know what someone has been wanting to buy?

A: From that individual's search history - pages visited, links clicked on - using machine learning to identify patterns.
Q: How long does it take for Google ads to start working?

A: When submitted or edited, Google Ads are reviewed by a human somewhere, which introduces some delay. But unless rejected for policy violations, a new ad should go live within hours.
Q: Are Google Ads and Google Display Ads certification the same? If not, then how do they differ?

A: They are different because they relate to different kinds of Google Ads campaigns. Current names of these certifications are Google Ads Search (text ad campaigns) and Google Ads Display (display ad campaigns).
Q: Why do our ads on Google not show daily (using Google Ads)?

A: Reason hinges on what you mean by "not show daily". Unless your click budget is sufficient to keep ads running 24/7, ads won't display during some parts of every day. When they display (or don't) depends on your Ad Delivery setting. With "Standard" delivery, Google will distribute your ad display evenly across 24 hours (unless your Ad Scheduling setting says otherwise). With "Accelerated Delivery"", at the beginning of the day Google will turn your ads on and leave them on continuously until the daily, click budget is depleted, then turn them off until next day.
Q: What is the fastest) way to get a new business appear in Google listings?

A: Get someone knowledgeable to create a Google Ads campaign, initially set bidding strategy to Max Clicks.
Q: How do you determine if Google Ads is right for your business?

A: Google Ads works best when you have a product or service for which people are likely to search online to find when they need it right now. "24-hour plumber" is a classic example. A product/service no one has ever heard of likely won't do so well, as there will be few searches. In between, there are many products and services that Google Ads can pitch to people who are searching for a product, service or solution to some problem, at some point - researching, comparing alternatives, ready to buy - in the conversion funnel. Good choice of keywords, good ads and good landing pages will sell those folks too.
Q: Why is Google an advertising agency disguised as a search engine?

A: Google is both a search engine (with 90+% share of searches in both the US and Europe) - and an ad platform (with 75% share of global search ad spend) . It does both things very well - advertising just pays better.
Q: How is Google competing with TripAdvisor?

A: Google Business Profile and Google Reviews are killing TripAdvisor's Experiences and Dining product. Trying to stay competitive, TripAdvisor has been spending heavily on Google ads, so has to sell ad space on its own site to pay for that.
Q: Will increasing my daily budget with Google Ads improve my position in the search results?

A: Not necessarily. It may just increase the on-time of your ads (along with your spend). You need to look at your quality scores, and how your bids on individual keywords compare to bid for #1 position.
Q: How crucial is it for a new business to be listed in the top 5 on Google Search?

A: It's certainly desirable but unlikely for a new business's website to rank anytime soon in top 5 on meaningful keywords. You should begin to work diligently on SEO, but in the meantime to get immediate potentially profitable traffic, you can use Google Ads and be at the top of Page 1 same day.
Q: What is the minimum amount I need to spend in Google Ads to get good enough leads?

A: As with so many other aspects of Google search: it depends. $1000-$2000/month is commonly recommended. But a sufficient click budget is one large enough to get statistically reliable results from your campaign in a reasonable length of time. And that's a function of the number of keywords you plan to buy, the volume of clicks your ads get, and the cost per click of each. However, remember that Google Ads budgets are set on a daily basis, not monthly, and ads can be paused and unpaused at will. You can start small by collecting data using a relatively large daily budget and running the campaign on relatively few days - to get quicker/better results vs. running ads every day with a small daily budget.
Q: How do you analyze an ad?

A: There are ads, and there are ads. We want to measure the success of our ads in terms of results. The performance of ads that are designed to create awareness or build image is difficult to quantify - takes us into the realm of "views", "likes", etc. For that reason I prefer direct-response ads that make a specific offer to which people either respond or don't: download this report, join this list, contract for this service. That makes measurement simple, with no wiggle room. And in a digital world,we can swap a new ad in for an underperforming one in a matter of minutes.

Search Advertising with Google Ads - Resources
Copyright © 2023 David H. Boggs, MS | All Rights Reserved