Schedule an Expert SEO Audit of Your Website Now
I will analyze your website and provide a comprehensive report with specific, actionable recommendations for website changes that will speed up page loading and increase the return from your technology investment by getting more converting traffic, generating higher-quality leads, acquiring new customers, making more and bigger sales, and enhancing the legitimacy and reputation of your business.
Technical search engine optimization (SEO) contributes to enhanced website performance by making pages:

Faster loading, easier to navigate and more usable, for better user experience

Mobile-friendly, because under Google's policy of mobile-first indexing, the version of a website's content seen by the smartphone Googlebot crawler is used for indexing and ranking.

More easily understood and more accurately indexed and ranked against queries by Google's BERT, MUM and other algorithms

Unique as to content, to avoid competition among pages that results in lower rankings for all

Up to date, by redirecting the URLs of retired pages to current alternatives and avoiding 404 (Not Found) errors

Safe for users, through use of TLS (Transport Layer Security, successor to now deprecated Secure Socket Layer) - a protocol for encrypting internet traffic and verifying server identity
A partial list of issues that my SEO audit will cover includes: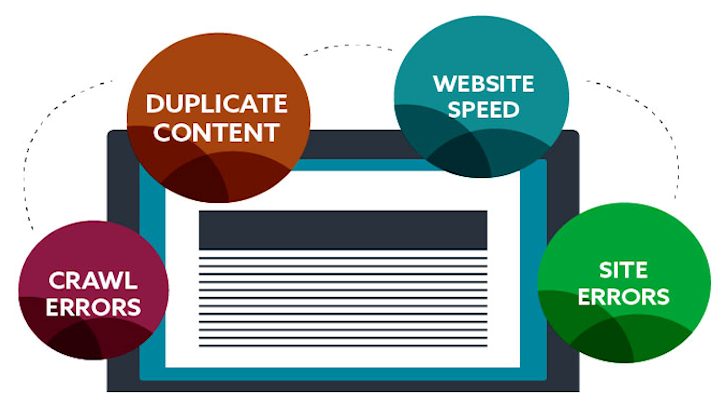 Failed Google Core Web Vitals assessments
Broken links and 404 errors
Excessive HTTP requests
Uncompressed HTML
HTML errors
Incomplete implementation of TLS protocol
Slow-loading image, audio and video files
Duplicate content
Unindexed pages
Inaccurate XML sitemap
Orphan pages
Inadequate internal links and navigation
Non-critical CSS and Javascript files that slow down page rendering
Duplicate titles and meta description tags that cause ranking competition between pages
Unused stylesheet code that slows page loading
Missing Google Analytics tracking code
White space and HTML comments that slow page loading
Images that could delay loading until after critical resources have been rendered
Static assets not cached
Page titles and meta descriptions too long or too short
Keyword stuffing
Pages blocked by robots.txt file
Missing canonical tags
Use of Flash
Mobile unfriendliness: too-small text, clickable elements too close together
No custom 404 error page
Illusion of completeness leaving critical content unread
What will an SEO audit cost?
An SEO audit is an investment in your future business success, not a cost. The size of your investment will depend a lot on the size of the website, the platform on which it's built, the business sector in which you operate, and the scope of your operations (local or global). But my fee for most audits will be in the range of $1,000 to $10,000.
How long does an SEO audit take?
I will complete and report your SEO audit within 30 days. I can complete audits of some smaller websites faster than that, and can do "rush" jobs for an additional fee.
Do you guarantee results of your audits?
I guarantee to complete audits with professional skill, on time and within budget. I cannot and will not guarantee specific traffic increases, search rankings, ad positions or costs per click - because those metrics depend heavily on factors beyond my control including changes in Google's algorithms, actions of your competitors, changes in your industry, and world events such as the COVID-19 pandemic or the war in Ukraine.
Follow this link to see more about my Money Back Guarantee, or this one to see more about Technical SEO.
Contact me about an SEO Audit now!
Are you interested in having an SEO Audit done on your website? To begin a conversation about that, complete and send this form to me today and I'll get back to you within 24 hours!
David H. Boggs, MS
Technical SEO
Google Ads
Boothbay Harbor, Maine
Boston, Massachusetts