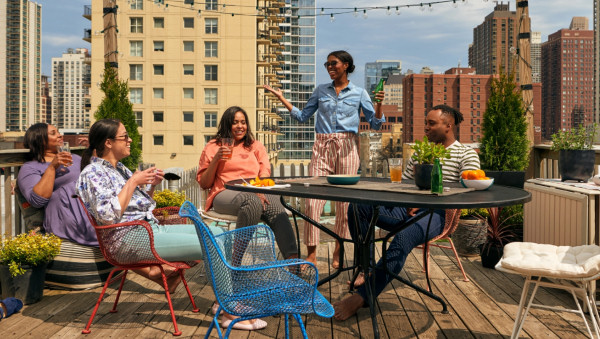 Blacks want to see Blacks in travel advertising
Travel and tourism marketers MMGY Global released on Wednesday the results of the final phase of their research report The Black Traveler: Insights, Opportunities & Priorities based on surveys of 3,635 Black leisure travelers from the US, Canada, France,Germany and UK/Ireland. MMGY created this study on behalf of Black traveler advocacy organizations to identify the needs, behaviors and sentiment of the Black travel community.
Key findings:
Black travelers are paying close attention to how destinations and travel companies approach diversity.
54% of U.S. Black travelers agreeing that they are more likely to visit a destination if they see Black representation in travel advertising, vs. 42% in UK/Ireland, 40% in Canada, 27% in France and 15% in Germany.
71% of US and Canadian Black travelers said perceived safety for Black travelers influenced their choice of destination, vs. 58% in UK/Ireland, 312% in France, and 21% in Germany - differences which Ursula Petula Barzey of the Black Travel Alliance attribute to the more muted awareness and discussions about racial issues currently prevailing in Europe.
Leading sources of inspiration for Black travelers cited were:

Need for relaxation

Enthusiasm for visiting someplace new and experiencing different cultures

Favorite activities at leisure destinations cited were:

Cultural activities

Nature

Wellness

Visiting attractions

Attending family events

US Black travelers spent $109.4B on domestic leisure travel in 2019, $20.2B on international.
75% say they plan to take at least one overnight leisure trip in 2021.

US respondents said they plan to take at least 2 domestic overnight trips

UK/Ireland respondents said they plan to take at least 2 international overnight trips.
Sponsors of the research included:
Black travel Alliance

National Coalition of Black Meeting Professionals (NCBMP)

National Association of Black Hotel Owners, Operators and Developers (NABHOOD)

Choice Hotels International

TripAdvisor

Virginia Tourism Corporation
Comment: Although 2021 likely won't be up to 2019 in terms of trips, room-nights and spend, there will still be a great deal of money to be made by travel destinations and companies that make an effort to attract Black visitors.