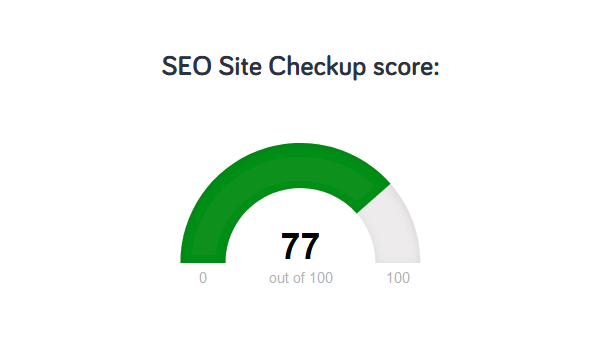 Multitalented free tool
SEO Site Checkup is the Swiss Army Knife of free SEO tools: along with on-page factors it checks loading speed, security, mobile-friendliness, and more.
I gave it a trial spin on one of our websites that was built around 1998 and only minimally updated since: IrelandTourismCentre.com , which looks like this: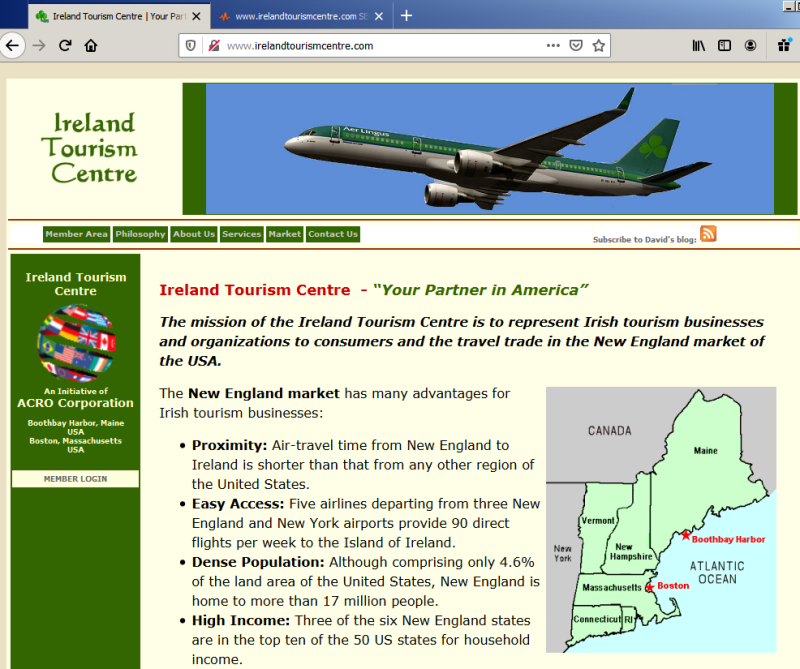 To start the analysis, just go to https://seositecheckup.com, enter your site URL and click Checkup!:
After just a few seconds, the tool comes back with an overall grade (0-100) and counts of passed and failed checks and warnings: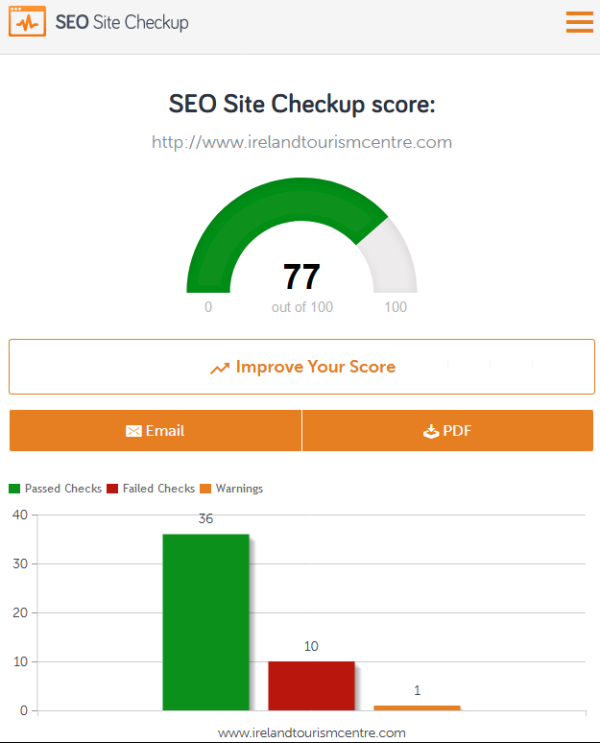 Following that, the tool presents first COMMON SEO ISSUES, beginning with: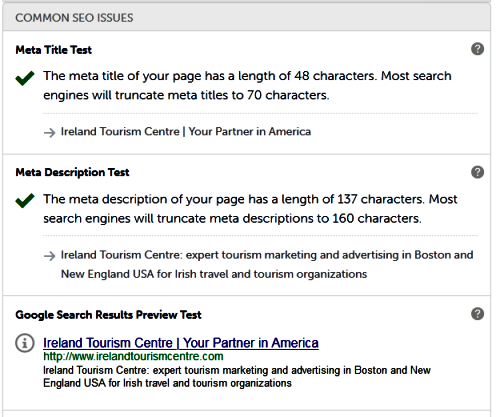 Other checks in this section (most of which our site passed) include:
Most common keywords test

Keywords usage test

Keywords cloud test

Heading tags test

Robots.txt test

Sitemap test

SEO friendly URL test

Image ALT test

Inline CSS test

Deprecated HTML tags test, which our site failed:
The tool found our page to have 6 instances of the HTML 4 underline tag (<u>), now deprecated.
Behind that HOW TO FIX button is this helpful information:
Then, continuing, the tool shows more results of COMMON SEO tests:
Google Analytics test

Favicon test

JavaScript error test

Social media test, which our site FAILED because social media hadn't yet been invented when it was built.
NEXT, the tool presented results of SPEED OPTIMIZATIONS tests:
HTML page size test

HTML compression/GZIP test

Site loading speed test

Page objects test

Page cache test

Flash test

CDN usage test (A CDN is a Content Delivery Network - search on Google for explanation)

Image caching test

JavaScript caching test

CSS caching test

JavaScript minification test

CSS minification test

Nested tables test

Frameset test

Doctype test

URL redirects test
Next up are SERVER AND SECURITY tests:
URL canonicalization test

HTTPS test

Safe browsing test

Server signature test

Directory browsing test

Plaintext emails test
Then, MOBILE USABILITY tests:
Media query responsive test

Mobile snapshot test, which looked like this: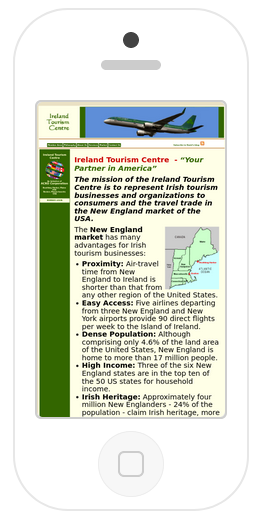 Next, ADVANCED SEO tests:
Structured data test

Custom 404 error page test

Noindex tag test

Canonical tag test

Nofollow tag test

Disallow directive test

SPF records test
And finally a summary of high-, medium- and low-priority fixes recommended: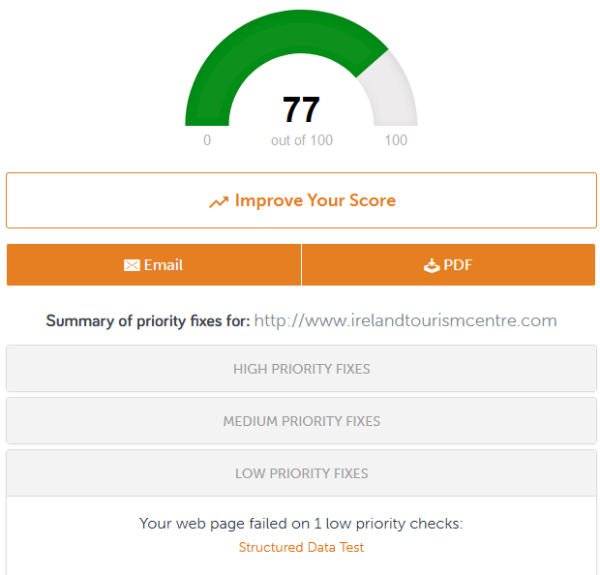 How cool is that? And free! A premium version is available for $24.95 a month that will let you do 300+ reports per month.
(As usual, no one has compensated me for this review. I just like the product.)