See trends on Google by topic and region
Piggybacking on a hot trend - global, national, regional or local - has always been an effective marketing technique.
Sounds intuitively obvious, but the tricky part is to catch the wave ahead or your competitors,, and before it slows to a ripple.
Now Google Trends makes that easier.
Google Trends can show you quantified trends related to essentially any subject, by geographic market and over various timelines, with related topics and search queries.
For example, here's a small sample of the information I got from Google Trends on the subject of SEO (search engine optimization).
Google trends is here: https://trends.google.com/trends/
and the start screen looks like this: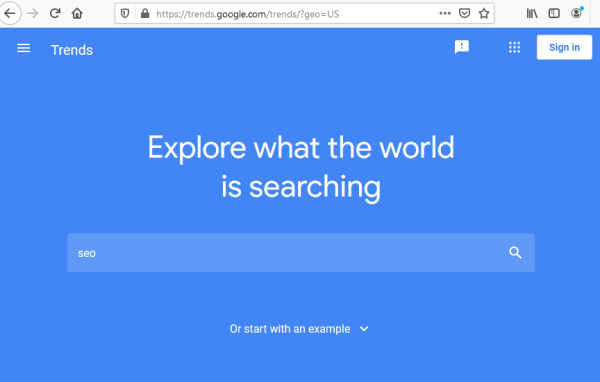 You can see I've already entered by "SEO" query, which led to this request for clarification from Google: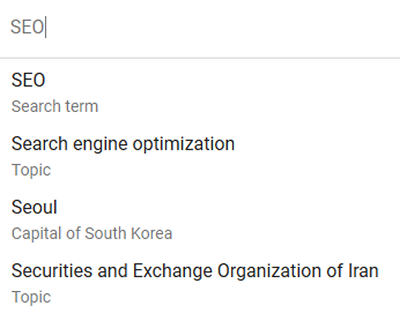 I chose "Search engine optimization", then "USA" and "12 Months" and Google came back with this trendline...
...and this map showing relative degrees of interest in SEO by state (darker blue = more interest):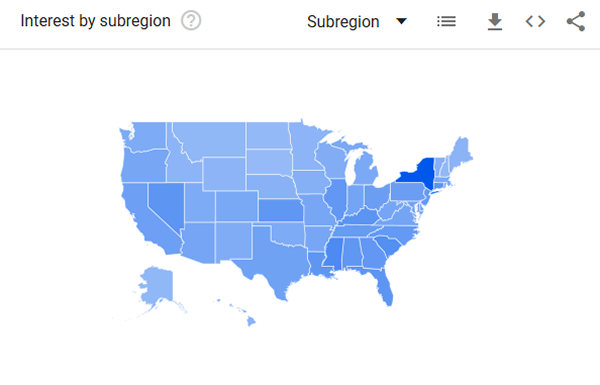 Also this rank-ordered list showing relative level of interest by state, indexed to #1 state New York = 100:
Suppose for purposes of example we're in the business of providing SEO services to businesses in Massachusetts. What's the interest trend there? We can find that out by clicking on Massachusetts in either the map or the state list, to get this trendline: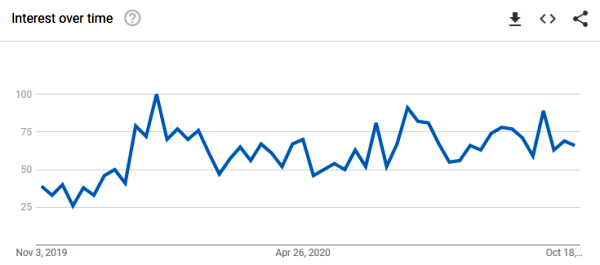 Looks like although there have been ups and downs, interest has been trending up since the COVID-19 pandemic began to take effect in Massachusetts. That's probably related to the shift to online commerce vs. bricks-and-mortar.
Along with the trendline Google also provides a list of Related Topics: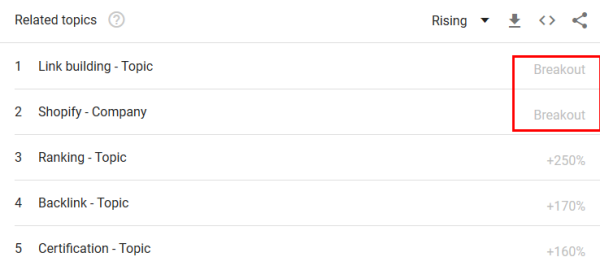 That screen shows the top 5 SEO-related topics ranked by the increase in interest since the previous time period (that is, the increase for the 12 months ending October 2020 vs. the 12 months ending October 2019).
The label Breakout shown for the topics "link building" and "Shopify" indicate an increase of 5000% or more from the previous 12 months. Granted, these increases are doubtless from some small base, but those are big increases. And the increases for "ranking", "backlink" and "certification" represent marketing opportunities also.
If you do link building or ranking and/or have SEO certifications, now's the time to say so in your marketing!
And if you're running Google Ads, you can go live with a first cut at the necessary ads by the close of business today.
Excellent.