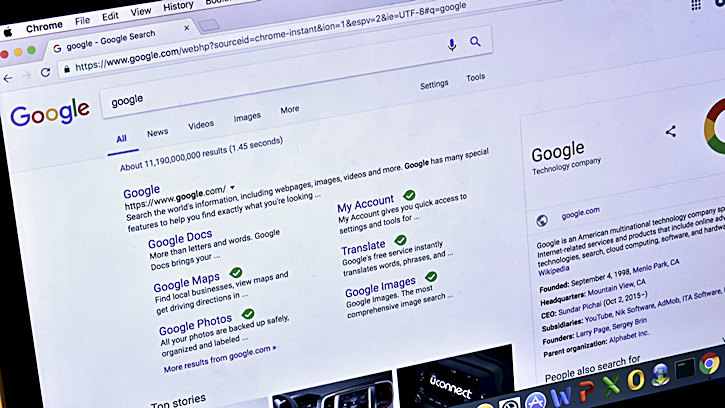 Google introduces new-and-improved About This Result panel
Google has announced in a blog post that it has begun to roll out a new version of the About This Result panel that explains more about the reasons Google served up a certain page in response to the user's query, along with hints on creating better queries.
Since 2020, Google has been providing an About This Result panel like the one in the screencap below, linked from the 3-dot icon beside each listing returned from a query: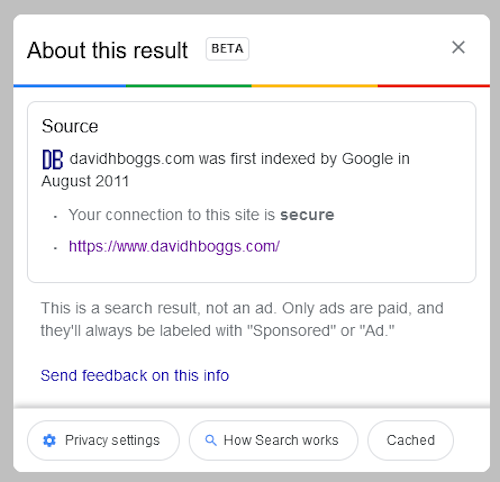 Now Google is beginning to provide a new-and-improved version of the About This Result panel that looks like this:
This new panel shows users information about some of the factors Google Search uses to choose results it displays in response to their queries.
Factors used by Google are believed to include:
Search terms appearing in the copy or HTML of the result page

Terms related to the query appearing in the page

Other websites with query terms in pages link to the result page

Result page contains images related to the query

Result page uses the same language as that used in the query

Result page is relevant for searches done in a specific region
Also, per the Google blog post, About This Result will suggest search tactics or settings - like adding quotes for exact match - that can be used to improve the query and get results more like what's wanted.
Users in the US who are searching in English will see the new panel first, but Google plans to roll this change out more widely in coming months.
Follow this link to find out more about how Search Engine Optimization SEO can deliver more converting traffic to your website.