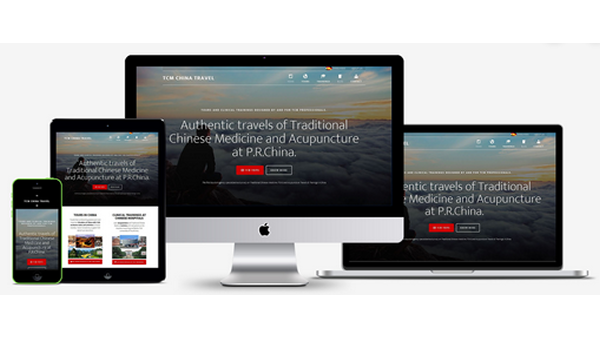 Probably in 2019 your website has been designed to be "responsive" - that is, as Wikipedia puts it, designed to "make web pages render well on a variety of devices and window or screen sizes."
To get an appreciation of the technical challenges developers face in creating responsive websites, see this article by Google Developer Advocate Pete LePage.
Happily, a free online tool from Detroit-area developers Media Genesis makes it easy to determine quickly how well your web developer has done in making your website work in screens of any Apple or Android device.
To use the tool, just go to https://www.responsivedesignchecker.com/ and enter the URL of any web page of interest. In this example, I'm going to use the home page of the Massachusetts Office of Travel and Tourism's website MassVacation.com: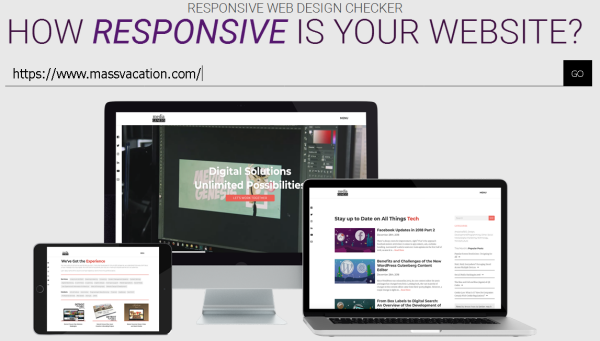 Warning: This tool only works on URLs using the Transport Layer Security protocol: that is, HTTPS URLs vs. HTTP. It will not work on HTTP URLs.
Clicking the GO button on MassVacation.com today produces this view: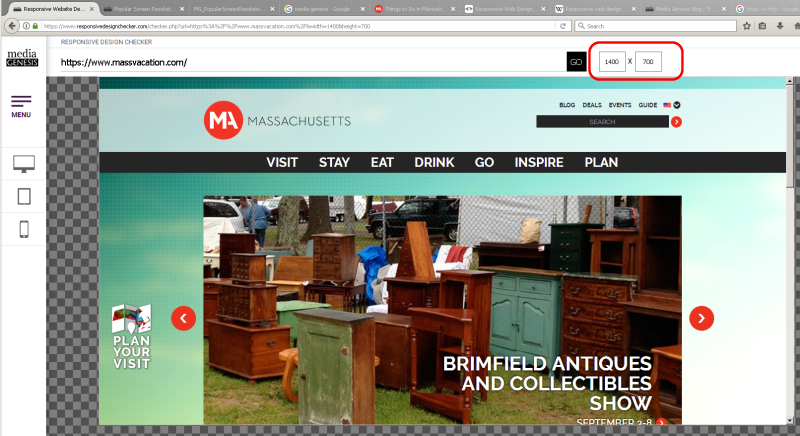 Note that this default view is showing the MassVacation.com home page at a screen size of 1400 x 700 pixels as indicated at top right:
To see how this page looks at any other screen size, just edit the numbers in the W and H boxes.
Here are the screen sizes of Apple and Android devices as provided by Media Genesis in a PDF document: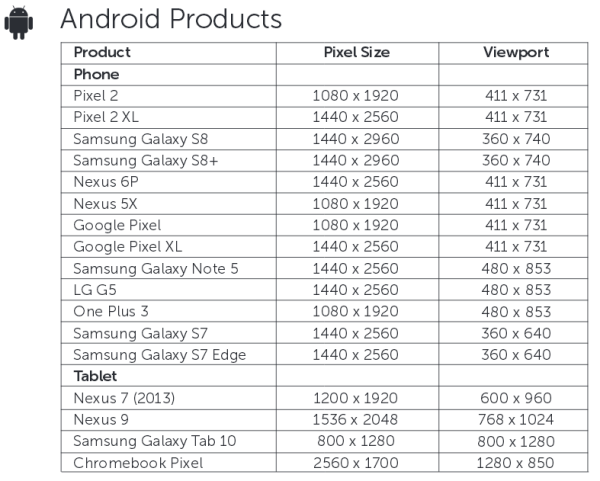 So, for example, to see how MassVacation.com looks on the screen of a Samsung Galaxy S8 smartphone (which needs a viewport of 360 x 740 pixels), set W and H to 360 and 740:
Click GO and see this result: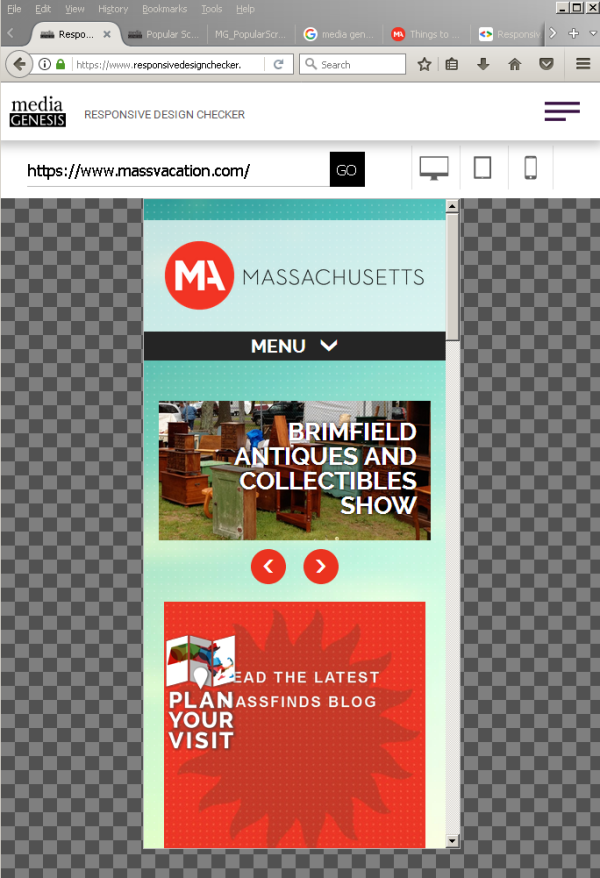 In the live version, that's a working scroll bar, so you can scroll to the bottom of the MassVacation.com page in this view to verify that the entire page displays correctly.
You can repeat this process for any other screen size in the tables above, or any other dimensions of your choosing.
Another great free tool for your digital marketing toolbox.