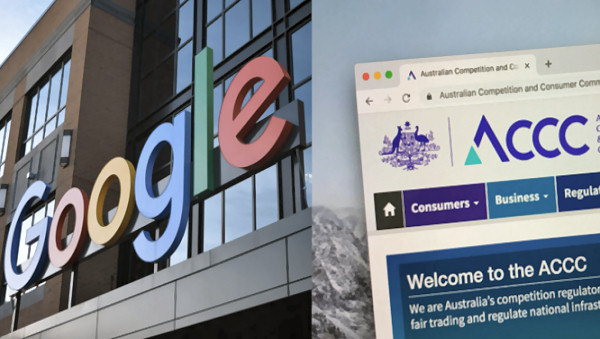 Code would force big online companies to bargain with publishers
The Australian Competition & Consumer Commission (ACCC) says its proposed Media Bargaining Code will enable media outlets - or groups of media outlets - to "bargain with Google and Facebook to quickly secure fair payment for news content".
The Code would apply only to Google and Facebook, at least initially.
The Australian Communications and Media Authority (ACMA) would be responsible to establish criteria determining which news outlets would be eligible to benefit under the draft code, to include the production of news content of public significance to Australians, and the generation of annual revenues over $150,000.
If the parties are unable to agree on a settlement after 3 months, an independent arbitrator would issue a binding decision.
ACCC Chair Rod Sims said in a statement:
"There is a fundamental bargaining power imbalance between news media businesses and the major digital platforms, partly because news businesses have no option but to deal with the platforms, and have had little ability to negotiate over payment for their content..."
Google Chief Internet Evangelist Vint Cerf argues that the reasons news businesses are making less revenue has nothing to do with the existence of Google. Rather:
"It is because in a much more open and diverse digital market, news businesses began to face competition from websites that have taken classified advertising online, including Australian platforms like Seek and Domain...These companies have contributed to the vast majority of the recent decline in newspaper revenues. Google's impact has been completely different: Opening up an entirely new market, search advertising, helping small-to-medium businesses establish an online presence."
Penalties that could be assessed Google or Facebook for contravening the provisions of the code would be the greatest of:
$10,000,000

3X the benefit obtained from the violation (if calculable)

10% of revenues in Australia in the past 12 months
Although I'm sure Google is unhappy about this situation, at least Australia - unlike the US and UK - isn't making threats about breaking up the company.
How will this play out? Watch this space.