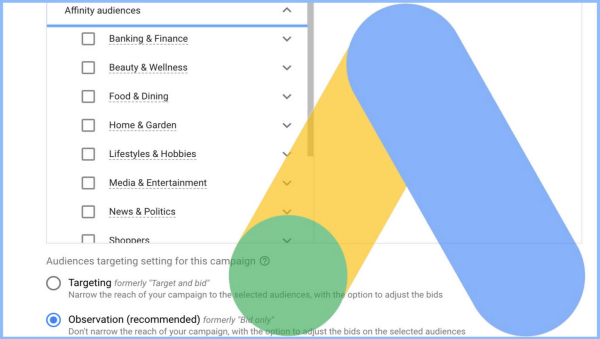 You can now integate keywords with affinity audiences in Google Search Ads
Google has announced that it's about to begin rolling out targeting of affinity audiences for search campaigns - a feature already available for display campaigns.
That means search advertisers will be able to layer affinity audiences on top of search keywords, to deliver ads to people who are known - because of their search history and frequently visited Web pages - to have an interest in things like what you're selling.
Per Google:
"With affinity audiences, you can reach people based on a holistic picture of their lifestyles, passions, and habits. Affinity audiences have demonstrated a qualified passion in a given topic, allowing advertisers to reach the people that matter most with their products or offerings."
Google has helpfully provided a downloadable CSV file of affinity categories of which there are 141, all but 10 available for search campaigns. Here's a sample:
Categories of interest to people in tourism-related businesses might include:
/Lifestyles & Hobbies/Thrill Seekers

/Shoppers

/Sports & Fitness/Sports Fans/Skiing Enthusiasts

/Travel/Travel Buffs/Family Vacationers

Etc.
And you can go here to find out how to use the Google Ads Audiences Insights report to help you identify new audiences that are similar to people that your website is converting now.