In a recent research update Phocuswright has published evidence that Google is gaining share in travel metasearch and sending more traffic directly to airline and hotel websites than to OTAs.
Google is now sending more traffic to the websites of major airlines than is Kayak: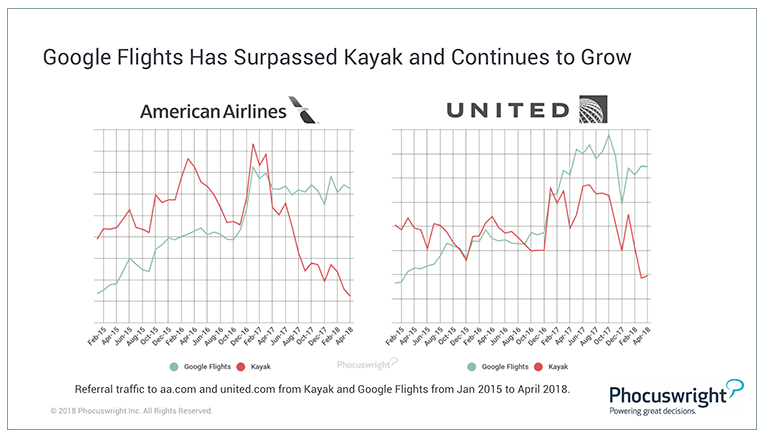 And although Google Hotel Finder's share of hotel metasearch is still small, it's gaining ground rapidly and sending more referral traffic directly to hotel websites vs. OTAs: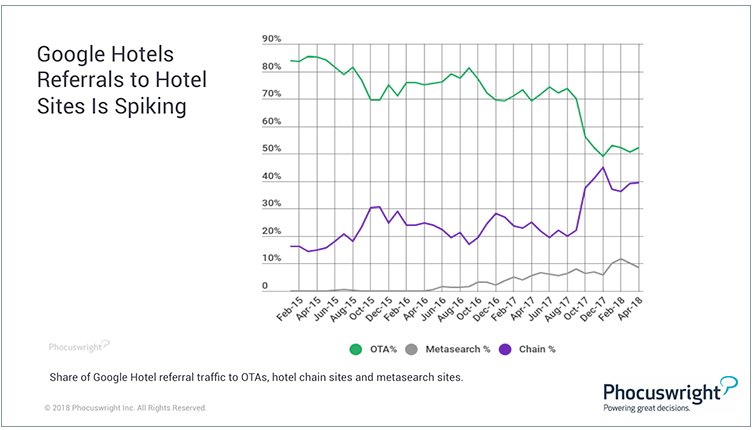 Phocuswright concludes that Google's gains in influence in flights and hotels "make clear the company's intentions to be a major player further down the online travel funnel."
Stay tuned.