Google has released the first version of its ad editor since the rebranding of AdWords as Google Ads: Google Ads Editor 1.0. And it has some slick new features.
If you haven't used any of the previous versions of the Editor - Google AdWords Editor, first released in 2005, most recently Version 12.6.1 released 16 January 2019 - here are some of the things this program can do all in one interface:
Bulk edits

Export and import files to make account changes

View campaign statistics

Edit accounts

Search and replace text

Copy or move things between ad groups or campaigns

Undo and redo changes

Create and edit drafts before uploading

Work offline
Compared with doing campaign edits in a browser, how cool is that?
And as expected, the new Editor is full of new features:
Open and edit multiple accounts in a single window

"Streamlined" interface

Support for non-skippable video ads

5 new custom rules

Ad Strength indicator, with improvement suggestions (English only at this time)

Support for Maximize Conversions strategy for action campaigns

Support for Maximize Conversions strategy for Display Campaigns and Smart Display Campaigns

Enhanced support for App campaigns

Audience Targeting in Smart Display campaigns

Bumper video campaigns are now just video campaigns with Manual CPM or Target CPM bidding

Support for Message Extensions
To get Google Ads Editor 1.0:
Go here https://ads.google.com/home/tools/ads-editor/ and download the installer file.

Run the installer, which should put a link to the program on your START MENU.

Click that link to run the program, and you should see a screen like this:
Click Continue, and get a Google Ads account login screen:
Click Open Browser and get this screen where you can choose a Google account and go on to the Editor:
Having signed in and continued, you should get a screen like this where you need to give the Editor permission to access whichever Google account you've chosen to open: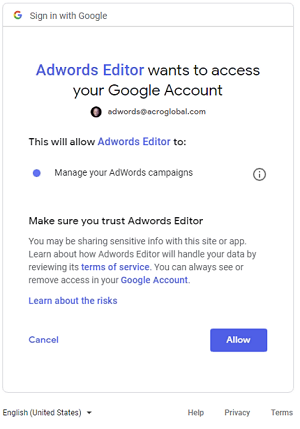 Click Allow, and you should get yet another screen like this: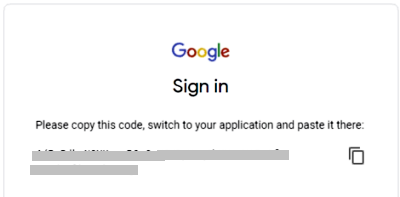 Copy your code snippet, go back to the Editor program and paste it into this dialog, click OK:
That should take you to a screen like the one below, where you can select one or more accounts from which to download the Google Ads data.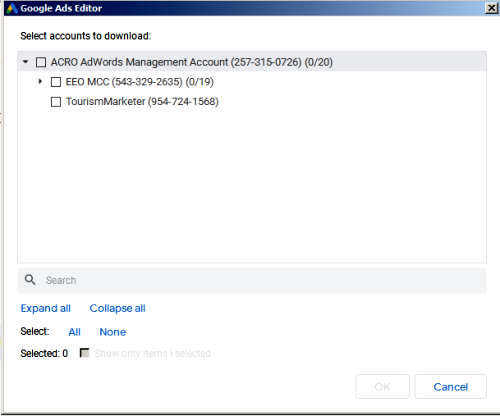 Recommend you pick a single account like TourismMarketer (not a management account) the first time around, for simplicity. After selecting an account, click OK, and you should be offered a choice of campaigns from which to download data. Again for simplicity, just pick one, click OK.
That should finally produce the main Google Ads Editor interface, with your campaign data populated: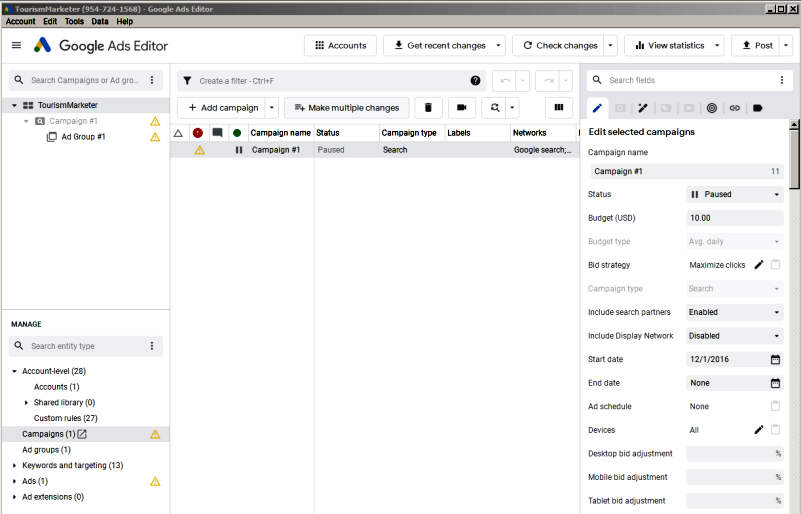 I think that's enough for anyone to absorb at one sitting. Watch for follow-up posts for step-by-step editing hints. But if you're impatient, here's a link to Google Ads Editor Help.