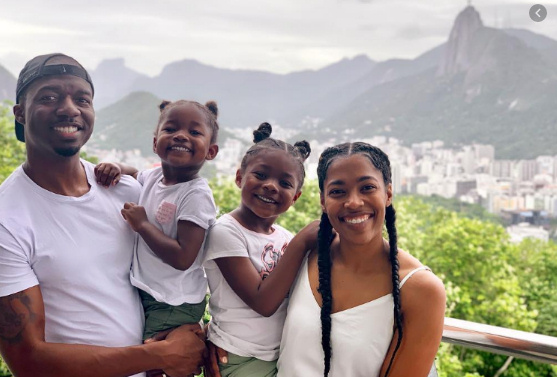 A new report from market researchers Claritas finds that although the black American consumer market comprises 12.2% of the total population and is worth $780B in aggregate annual spend, advertisers are allocating only 1.4% of targeted ad spend to this market, and year-over-year media spend is consistently down across channels:
Network television -13%

Digital -12%

Syndicated television -11%
That's a big market, and obviously one that significantly underserved.
Here are more insights into the US black consumer market from Claritas:
Between 1990 and 2019, the US black population grew by 40% to more than 42 million, and is expected to exceed 21% of the US total by 2024.
Blacks make up a larger share of the population in younger age groups: 13.4% of children age 4 and younger vs. 7.6% of seniors aged 75+. Blacks will make up an increasingly larger share of the US consumer market as time passes.
Where most US blacks live:

South (60%)

South Atlantic (36%)

New York, Atlanta, DC, Chicago, Philadelphia DMAs

Where black population growth is strongest:

Cities: Atlanta, Houston, Dallas, Orlando, Tampa, New Orleans
Emerging growth states: Washington, Colorado, Arizona, Wyoming

The mean household income of US black families in 2019 was $61,376 - 27% below US average - but will grow as younger blacks enter the workforce.
Blacks are more likely than the general population to own a smartphone.

The top 3 streaming services/apps used by blacks are:

YouTube, used by more than 13M

Netflix (more than 10M)

Pandora (more than 8m)

Top 3 websites used by blacks are:

Google (19M)

Amazon (12M)

Yahoo (8M)

Top social media sites/apps used by backs (discounting defunct Google+):

Facebook (17M)

Instagram (9M)

Linkedin (4M)

34% of blacks report spending 10 or more hours weekly using the Internet, 38% using social media sites.

Top 3 ways blacks use the Internet on smartphones:

Listening to music (11 M adults)

Listening to radio (8M)

Playing games (7M)

Ways blacks use the Internet on smartphones significantly more than the general population:

Job search (145% of mean)

Watching free TV (148% of mean)

Black households spend on average $50,333 on consumer goods and services.

Black households spend an average of $2,722 - less than the overall population average - on food and non-alcoholic beverages consumed away from home, but are more likely frequently to use quick-service restaurants, and nearly as likely to eat breakfast in restaurants.

Black households spend an average of $2,000 on entertainment - less than the US average - but spend more on movies (at theater), professional sports, R&B/hip-hop concerts and health/fitness expos.
Comments - actionable items:
Note the major geographic black markets, and those that are growing. Advertise there.

Deliver age-appropriate messages to young people, so they know you when ready and able to buy.

If you're located in an "emerging black population growth" state - get in early.

Make sure you're findable in Google and Facebook (and YouTube, if appropriate).

Make sure all your advertising is mobile-friendly for all those smartphones.

Run ads near music, news, games and on free TV channels.

If you own an independent restaurant, try to find ways to outcompete McDonald's (etc.) - maybe breakfast specials could be the tip of a wedge.

Find ways to be visible at the kinds of events blacks prefer to attend.
When/if I find some research specifically on the black travel/tourism market, you'll be the first to know.