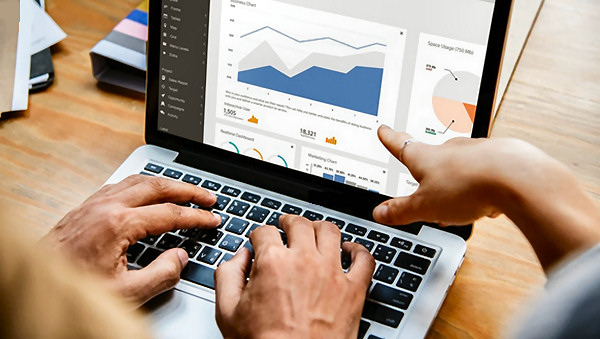 The State of Digital Advertising 2019 report released by analysts at SEM platform providers Marin Software finds that 2019 digital ad spend across industries was allocated like this:
Paid search 39%

Paid social 19%

Display 15%

YouTube 11%

eCommerce 10%

Mobile/In App 9%
Top strategic goals reported were:
Increase brand awareness 25%

Enhance CX 22%

Embrace omnichannel marketing 20%
Top tactical goals were:
Deliver personalization 20%

Embrace social media 19%

Optimize paid search 19%

Manage campaigns better 19%
Top challenges in search:
Hitting volume targets 29%

Hitting ROI or ROAS targets 28%

Integrating product feeds 27%
Top challenges in social:
Attribution 28%

Producing quality creative 26%

Brand safety 26%
Google was rated "most trusted publisher" with a score of 4.5/5, followed by YouTube with 4.3/5.
Top 3 industry challenges most impacting business:
Data privacy/Tracking restrictions/Ad blocking 22%

Video advertising 22%

Visual search 21%
Top trend: 84% said they use or plan to use Google Responsive Search Ads because they produce more clicks and conversions vs. Expanded Text Ads.
Most effective social ad format:
Video 32%

Image 26%

Stories 23%

Carousel ads 19%
Results are based on a survey of 460 digital marketing managers reporting $1M-$49M in annual digital ad spend across most major industries, B2B and B2C about equally.
Comment:
Marin being in the "SEM platform" business could skew the results in favor of paid search, but probably not enough to change the rank-ordering of media they found. And their sample is of pretty good size measured by both numbers of respondents and aggregated spend. It bothers me though that top 3 strategic goals don't include "sell more stuff" or "add to bottom line". Are these marketers too far from the top? I have to wonder how owners and CEOs of these companies would have answered that question.