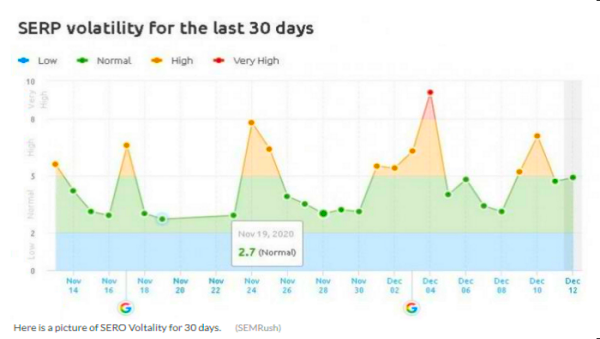 Webmasters and SEOs worldwide report major fluctuations in page rankings that began with a sharp spike on 4 December following Google's initiation of a Core Update to its ranking algorithm the previous day.
Core Updates typically take up to 2 weeks to roll out completely across countries and languages, allowing rankings to stabilize once again - but with some websites winning and others losing.
Probably best to wait for rankings to settle down before making any drastic changes.