About ACRO Global President/CEO David Boggs...
I'm the owner of ACRO Corp and President and CEO of ACRO Global, our interactive tourism marketing and advertising agency. We're a New England company with offices in Boothbay Harbor, Maine and Boston, Massachusetts USA. Since 1995, we've used the Internet to provide advertising, marketing, research and representation services to professionals involved in the selling of regional and international tourism products in North America and overseas. I'm also publisher of the industry newsletter Tourism Marketer
My blog is focused on helping tourism destinations, companies and associations realize their business goals through knowledge and application of actionable research and the experience of others.
I blog about Advertising, Branding, Marketing, PR, Research, Search, Social Media and related topics - always with application to one or more aspects of tourism. Except that on weekends, I tend to blog about cars and other weekend stuff.
My goal is to create insightful, relevant content that you can use to develop tourism products that are successful and profitable for you, while providing the best possible experiences for your visitors. And to keep you from having to reinvent the wheel.
I typically post at least once a day Monday through Friday, weekends as time permits. To not miss any, you can subscribe by e-mail or RSS.
Here are links to some sample posts: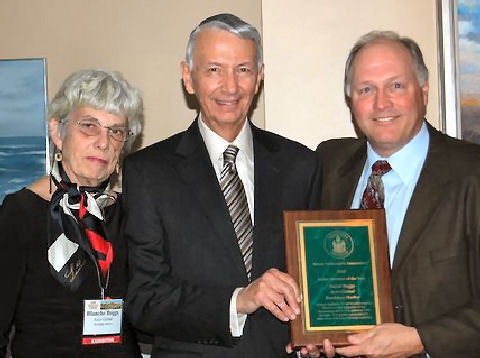 Maine Innkeepers Association Allied Member of the Year Award
presented to David Boggs by Bob Smith
(l-r: Blanche Boggs, David Boggs, Bob Smith)
My background
I'm a native New Englander and dedicated student of tourism. I grew up in a dying mill town, got an engineering degree from a college that no longer exists, then a master's degree from a Big Ten university. I've built ships, raised sheep, done management consulting and sold electric power. I'm a member of the Maine Tourism Association, Maine Innkeepers Association and the Boston Interactive Media Association. My wife Blanche and I split our time between our two favorite small towns: Boothbay Harbor, Maine and South Boston, Massachusetts.
Here's a contact form that you can send me if you have questions or just want to talk.
I look forward to hearing from you.