About ACRO Global President/CEO David Boggs...
President/CEO ACRO Global
Boothbay Harbor - Boston
and
Director: Ireland Tourism Centre
Publisher: ACRO Global Tourism Marketer, Top New England Vacations, New England Insider, Irish New England
ACRO Global, my interactive tourism marketing and advertising agency, is a New England company with offices in Boothbay Harbor, Maine and Boston, Massachusetts USA. Since 1995, we've used the Internet to provide advertising, marketing, research and representation services to professionals involved in the advertising, marketing and selling of regional and international tourism products in North America and overseas.
My blog is focused on helping tourism destinations, companies and associations realize their business goals through knowledge and application of actionable research and the experience of others. I'd be thrilled to have you subscribe by e-mail or RSS.
FYI, here are links to some sample posts: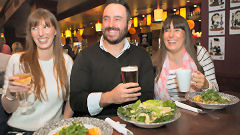 Social media analysis of US consumer trends impacting tourism, advertising and marketing
How Thomas Cook Airlines uses social media influencers to improve SEO
A thorough quantitative analysis of the leading hotel brands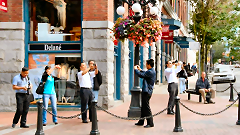 How Chinese travelers view Europe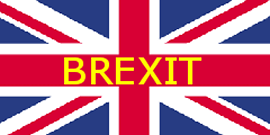 Potential impacts of Brexit on digital travel marketers
My background
I'm a native New Englander and dedicated student of tourism. I have a Master of Science degree in Human Factors Engineering from a Big Ten university and have built ships, raised sheep, done management consulting and sold electric power. Since 2000, I've worked exclusively in tourism marketing and advertising, with concentration on digital ad copywriting and Web analytics, and am Google Ads certified.
With Ireland Taoiseach Dr. Leo Varadkar in Boston
I've served on the Board of Directors of HSMAI New England and the Cape Cod Hospitality Marketing Association, and am a member of the Maine Tourism Association, Maine Innkeepers Association and the Boston Interactive Media Association.
My wife Blanche and I split our time between our two favorite small towns: Boothbay Harbor, Maine and South Boston, Massachusetts.
Here's a contact form that you can send me if you have questions or just want to talk.
I look forward to hearing from you.