Straight talk about how to grow your business with Google Search

Straight talk about how to grow your business with Google Search
Google PPC Advertising: The Best Choice for Your Business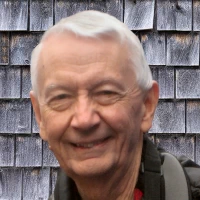 Google PPC advertising is the world #1 ad platform and the best way to advertise your business.
98% of pay-per-click advertisers used Google Ads in 2022, with an all-sector average conversion rate of 7.26% and a mean ROI of 200%.
Clicks are priced by an auction bidding system that favors the highest-quality and most successful ads.
You control your Google Ads spend simply by setting a daily budget cap that can be adjusted anytime you want.
Google Ads is fast: I can set up a new campaign and have it bringing prequalified prospects to your website in just days, not weeks or months.
FREE Guide:
Grow Your Business with Google: The Definitive Guide to Choosing the Best Google Search Agency for Your Business
My New FREE 2023 Guide explains in plain English how Google Ads and SEO work, why you need to work with a professional agency, and how to find the best Google Search agency by evaluating their Qualifications, Experience, Business Culture, Measurement & Reporting, Campaign Strategy & Management, and Pricing & Communication.
Advertisers use Google Ads because they know that they can get results from Google Ads faster than from any other channel - it's as close as you can get to a sure thing.
More reasons why you should be using Google Ads to advertise your business:
Google Ads promotes your products and services at the top of search results by serving ads to users who have shown an intent to buy in your business category, while providing a high degree of measurability and keeping your ad spend under control.
Google Ads has the advantage over other marketing channels of the huge amount of data it makes available to you from integrated web analytics that track every online interaction while moving prospects through your sales funnel.
And along with generating leads and making sales, by inducing impressions (user views) of your ads - for which you pay Google nothing additional - Google Ads builds awareness, recall and consideration for your business and your products and services.
Or for more information on Google Ads and how my digital ad agency can help your business get more new customers, make more and bigger sales, and make more money for you, click here:
David H. Boggs, MS
Technical SEO
Google Ads
Boothbay Harbor, Maine
Boston, Massachusetts
Contact