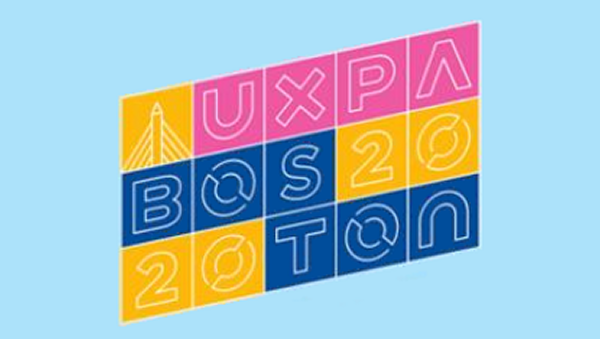 #UXPABOS20 will be held virtually 8AM - 6PM EDT on Friday 23 October 2020.
From UXPA Boston:
"During this virtual one-day conference, you'll get to choose from over 30 45-minute presentations and virtually network with over 1,000 of your peers...The conference attracts researchers, designers, strategists, managers, product managers, C-Level, junior level, all people who love the field of user experience (UX)! An annual comment from attendees is that the best part of the conference is the networking: seeing old friends and meeting new ones."
Speakers will include:
Sekai Farai, humankind

Jess Mons, dscout

Rolf Molich, DialogDesign

Megan Campos, Mad*Pow

Rajesh Kalidindi, Liberty Mutual

Shannon McHarg, USDI

William Albert, Bentley University

Many more...
Price of admission is $99+$7.66 for most, $30+ $3.46 for full-time students and unemployed job-seekers
Go here for tickets
Agenda looks like a lot of UX material packed into 10 hours - a good deal at $99+ if UX is your thing.