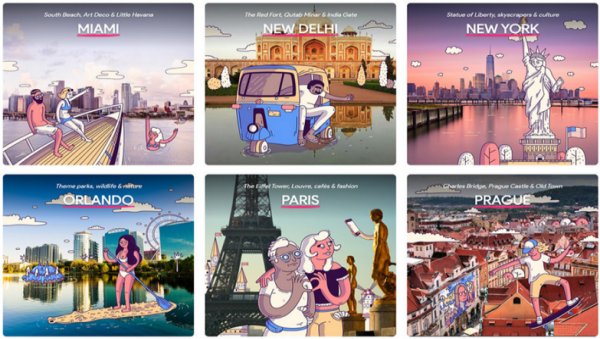 Google's tours and activities metasearch site Touring Bird (https://www,touringbird.com/) served up tours and activities by city, beginning in early 2018 with Paris, and growing to cover more than 200 cities by summer 2019. Key features included permitting users to review and compare selected activities - some suggested by locals - and directly reach sites where these could be booked.
But today the visitor to Touring Bird is greeted by this message: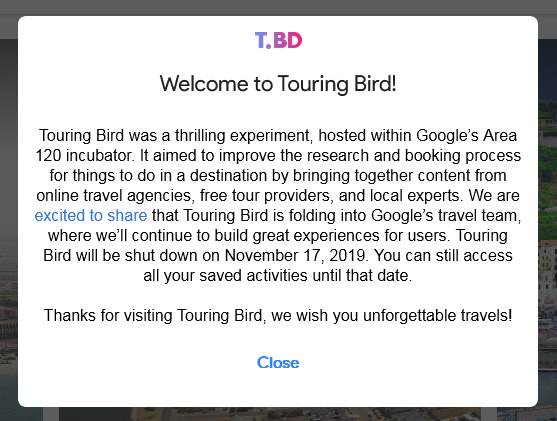 Since its inception, Touring Bird has resided in Google's Area 120 incubator. But now - as was the case earlier with Google Trips - Touring Bird has been shut down, and all Google travel product will be available via Google Travel and Google Maps only.
Reasons behind the shutdown likely include (1) the practical difficulties with doing head-to-head comparisons of diverse local tours and activities and (2) competition from Airbnb Experiences.
It's not clear how the "folding in" of Touring Bird to the Google travel team is going to work.
Stay tuned.