Newly released results of a survey of 2000 travelers aged 18-65 commissioned by London-based LCC easyJet show that:
55% of respondents said they booked trips abroad after being inspired by images seen on social media.

32% said their biggest priority when booking an international destination is how well their photos will look on Instagram.

30% said they share holiday photos online to incite envy among friends and followers.

27% said they have "extended their holiday" by continually posting photos to social media after returning home.

Travelers took an average of about 2500 photos in the course of a week's holiday.
easyJet commissioned the research in the fall of 2018 as part of the launch of their "Look & Book" travel app: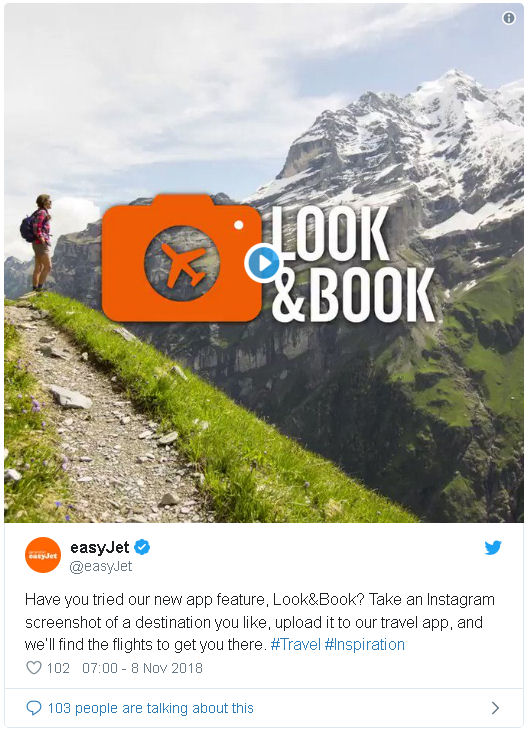 Most-visited destinations mentioned by survey respondents were:
Iceland, for northern lights

Lake Como

Santorini

Swiss Alps

Elafonissi Beach (GR)

Cinque Terre (IT)

Acropolis, Parthenon

Roman Coliseum

Tulip fields (NL)

Benagil Sea Cave (PT)
Comment:
Because this survey was paid for by a London-based low-cost airline, respondent demographic is almost certainly skewed toward younger Brits, and 100% of the destinations mentioned are in Europe. Also the sample size was fairly small, and easyJet hasn't published the wording of the survey questions. Plus easyJet had the survey done as part of a promotion of a photo app tied in with its flights. Nevertheless, the fundamental findings are probably globally applicable, allowing for differences among markets in choice of social-media platforms and proximity/cost of destinations.