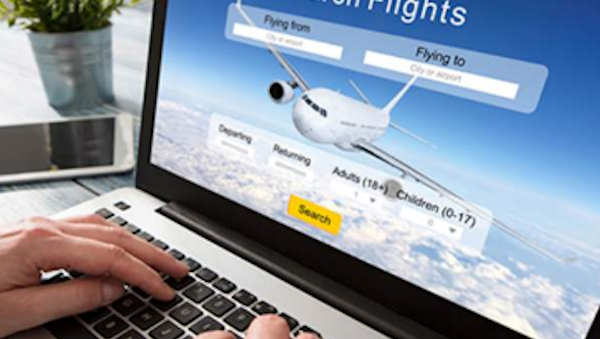 Media measurement and analytics mavens Comscore reported yesterday that consumer engagement with travel websites has decreased as COVID-19 has resurged in June.
Based on 2020 site data from 4 travel industry categories - Airlines, Ground/Cruise, Hotels & Vacation Rentals and OTAs - analysts proposed Minutes per Unique Visitor as a metric that provides a leading indicator of site traffic.
The first graph below shows trends in Minutes per Unique Visitor from February through June 2020. You can see a clear downtrend in all 4 travel categories beginning around 1 June, when reopening of businesses began to produce a resurgence of COVID-19.
The second graph shows weekly traffic on travel websites over the same period of time. Here you can see that the downturn in time-on-site - what Comscore calls Minutes per Unique Visitor that began in the first week of June was followed by a downturn in absolute traffic levels that began around 22 June.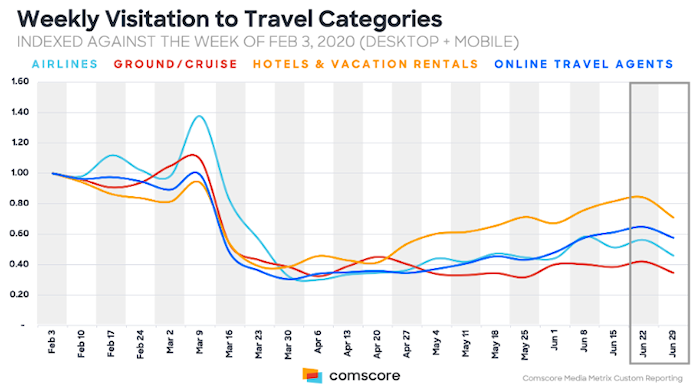 Seeing bad news coming is better than NOT seeing it coming. But let's hope this indicator can also help predict the next upturn, so we can ramp marketing up to keep pace with growing demand.