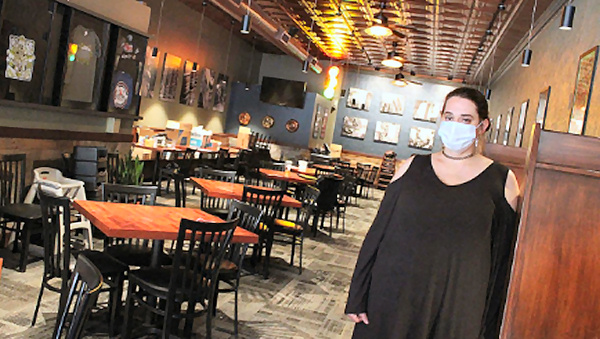 A new report by McKinsey & Company analyzes the effects of COVID-19 on the US restaurant industry, and makes recommendations for adjusting to the New Normal post-pandemic.
Impact of COVID-19 on restaurants to date (19 May 2020):
Impact on individual restaurants has depended on several factors. Certain types of restaurants have been disproportionately affected, including restaurants:
With a predominately on-premise sales mix

Having a lot of breakfast or morning coffee business

In densely populated areas like CT, NY (where traffic is now down 60%)

Without a strong online ordering presence

Not perceived as offering high value or low prices
Most likely scenarios for recovery of the restaurant industry
McKinsey analysts developed 9 possible scenarios, and pick the following 2 as most likely at this time:
Scenario A3:
If the virus is contained, restaurant sales will be down 15%-25% vs. 2019 in 1Q2021.

If the virus recurs, sales will be down 25%-35% vs. 2019 in 1Q2021.
Scenario A1:
Sales at fast-food pizza restaurants will return to pre-crisis (2019) levels in 4Q2020.

Sales at fine-dining restaurants will not recover until 2Q2024.

Other categories will have intermediate recovery rates (quickest to slowest): quick service, fast casual, coffee, casual).
McKinsey acknowledges that these are dire predictions, and estimates that approximately 1 in 5 (or 130,000) restaurant locations that were in business in 2019 will close by 2021 - but this could change depending on how well restaurants implement safety measures to prevent recurrence of the virus.
McKinsey's recommendations to restaurateurs for returning to stability during recovery from the pandemic:
Update procedures and staffing for safety and to reassure customers

Do segmented reactivation of customers, in this order:

Loyal guests

Guests who have shifted business to competitors during the pandemic

People who became first-time customers during the pandemic

Potential new customers

Adjust menu and pricing to changed consumer preferences

Optimize delivery since consumer preference for off-premise dining will probably endure forever
Then for shaping the new normal:
Change layout to accommodate changed consumer preferences and behavior: drive-through and pickup options, demand forecasting, labor automation

Assess and address risk levels at steps in customer journey through restaurant

Reinvent the menu according to emerging trends: paleo, plant protein, etc.

Optimize locations and markets

Optimize digital customer engagement
Comments:
As the McKinsey analysts have said, those surely are dire predictions. But these people know what they're doing, have been doing it a long time, and have to be considered a reliable source. Anybody in the restaurant business needs to:
consider the immediate future in light of these projections

act accordingly to whatever extent finances permit

use the resources of your national and regional industry associations

support their lobbying of legislators

take any help the government may offer