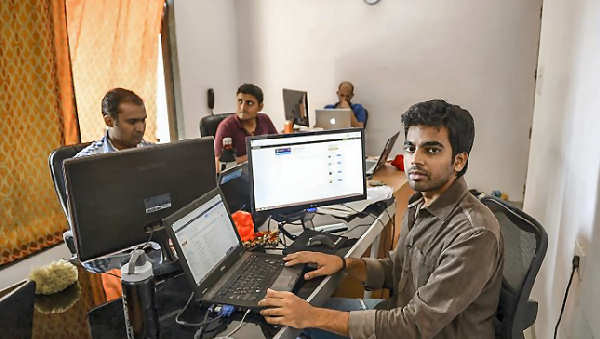 Indian Foreign Secretary Shri Harsh Vardhan Shringla in a phone conversation with US Deputy Secretary of State Stephen Biegun this week requested an extension of time available to H-1B visa holders laid off because of the COVID-19 pandemic to find new employment.
The US Government selects successful H-1B Visa candidates through a computer-generated random selection process. Currently there is an annual cap of 65,000 new H-1B visas, plus up to 20,000 additional available to holders of MS or PhD degrees from American universities.
Nearly 3 out of 4 H-1B visa holders - more than 300,000, most in tech and creative positions - are Indian nationals.
Currently an unemployed H-1B visa holder is required to find new employment within 60 days or face loss of H-1B status and deportation.
A petition has been originated which asks the grace period for finding new employment be extended to 180 days, because US-citizen dependents of deported H-1B holders would be unable to travel back to their native countries with them under COVID-19 travel restrictions.
A US Government spokesperson said that no agency has promulgated any kind of order asking employers to terminate H-1B visa holders.