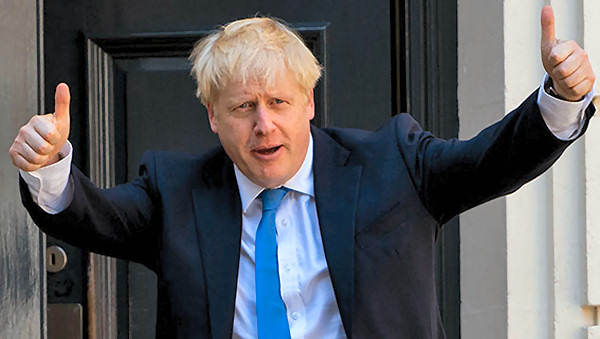 UK PM Boris Johnson
UK PM Boris Johnson's government on Tuesday announced the selection of London-based media company Engine Group to develop a £100M domestic PR campaign informing businesses and the public about what to expect when the UK exits the EU on 31 October 2019 - with or without a trade deal.
Media are expected to include TV, radio and out-of-home.
Meanwhile, Johnson has floated the idea that the UK could remain in a customs union with the EU for up to 2 years after 31 October. Accordingly, UK officials are preparing to run an EU-wide media blitz - online and in print - intended to convince Europeans that the UK is serious about Brexiting with or without a trade deal on 31 October.
Also on Tuesday, the pound reached a 2-year low of $1.2124 - down from $1.50 on the day of the 2016 Brexit referendum. That makes travel to the UK a bargain for visitors from North America and the Euro Zone. But Brexit uncertainties have put a damper on UK visitation and spend by Europeans, and VisitBritain has predicted that this trend will continue throughout 2019.
And although Irish tourism is doing well so far in 2019, the threat of the return of a hard Ireland-Northern Ireland border hangs over the industry as Johnson continues to insist that the "backstop" provision - which would avoid a customs frontier - be stricken from any withdrawal agreement.
How will this play out? Stay tuned.