To be able to begin to figure out how to speed up your website - bacause loading speed is a Google ranking factor for both desktop and mobile - it's useful to know what all the factors are that influence the speed with which your pages load.
Pingdom Website Speed Test is a free online tool that will do that very quickly, and in a great deal of detail.
From the developers:
"We built this Website Speed Test to help you analyze your website load speed. The test is designed to help make your site faster by identifying what about a webpage is fast, slow, too big, and so on. We have tried to make it useful both for experts and novices alike. In short, we wanted it to be an easy-to-use tool built to help webmasters and web developers everywhere optimize their website performance."
I tried this tool out on my website DavidHBoggs.com/ and here are the results, step-by-step:
I went to the tool here: https://tools.pingdom.com/
which looks like this: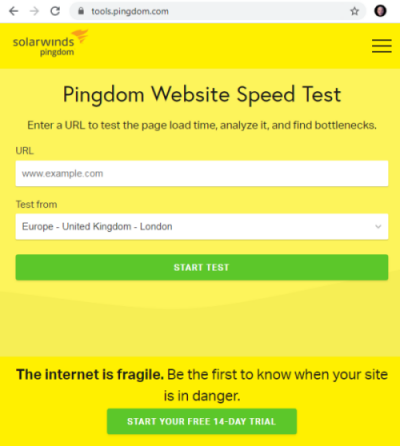 Farther down the page there's a legend that explains the terms that will come up in the results: State Colors, Content Types and Server Response Codes: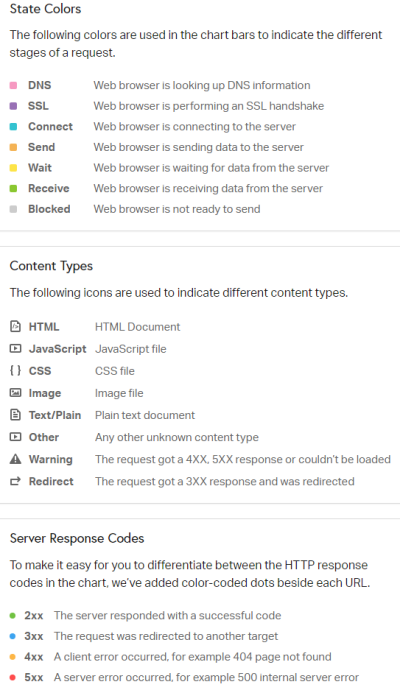 To begin, I entered www.DavidhBoggs.com as URL and Washington, DC USA (there are several choices on dropdown - that the only one in USA) as where to test from, then clicked START TEST.
FYI, at the moment when I ran the test, my page looked like this: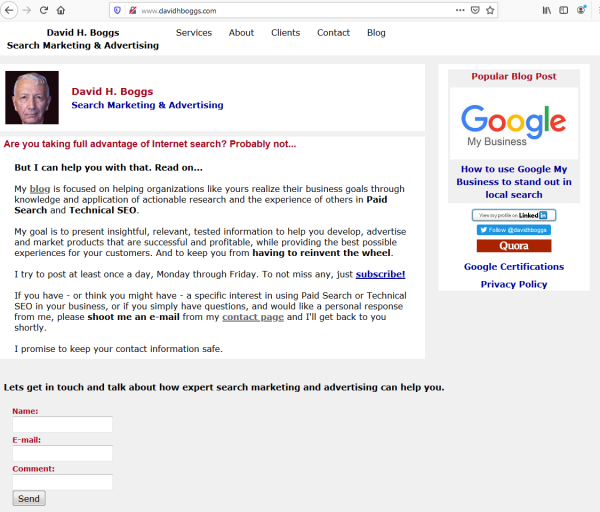 The Popular Blog Posts at top right are rotated by an external Javascript file, and there's also on this page an exit popup, Google Analytics tracking code and several CSS style sheets - which I knew would be showing up as slowdown factors.
Top-level results from the test looked like this: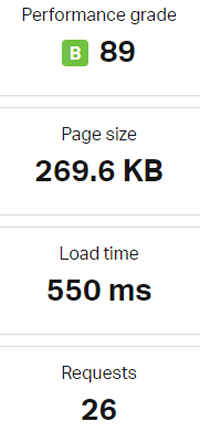 A lot of file requests, as expected, but loading time of just over half a second isn't too bad.
Next up were results of 7 performance checks and a count of response codes, produced by the tool.
The tool recommends adding "expires headers" to page assets like the images. Purpose of that is to force the caching of files so they don't have to re-fetched when the user visits the page again. But this is a bad idea for this page, because almost all images are in the rotating Popular Blog Posts script, and these are frequently changed.
The recommendations to make "fewer HTTP requests" and "reduce DNS lookups" also have mainly to do with the Popular Blog Posts and the external links contained there.
Compressing components with gzip is a Unix/Linux thing: the gzip command can be used to compress files (they retain the original name, but get a .gz file extension). This works well for text and video files, but less well for audio files and for image files like JPEGs which are already compressed. So I'll probably pass on that one also.
The tool liked the page otherwise. And all the headers produced a 200 response code ("OK"), as opposed to 404 errors, etc.
The next screen shows relative weight of various content types within the page; also how file requests are distributed by content type.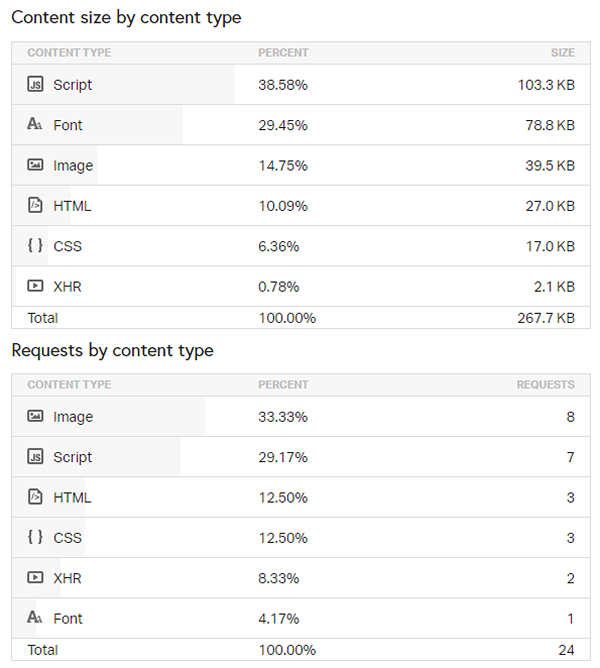 These numbers confirm my prediction that Javascript would be found to be slowing down the page.
The next screen shows content size and file request distribution by domain.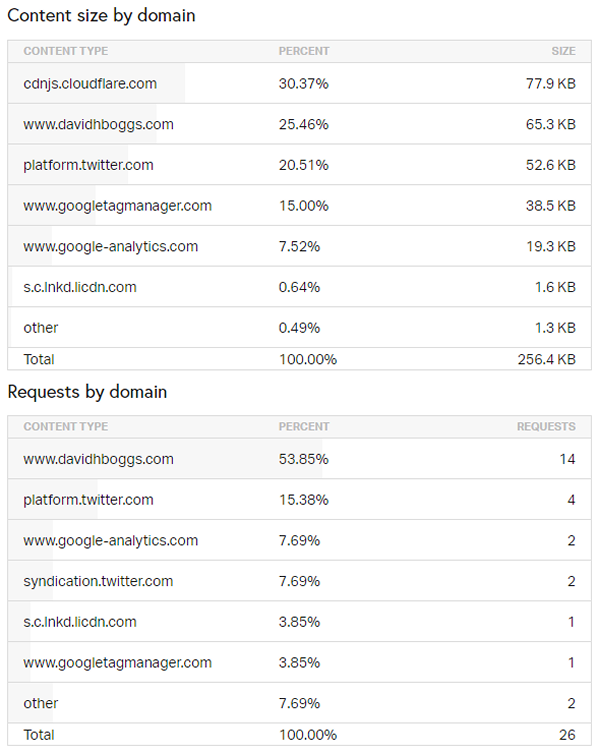 Notice that the majority of the content used to display this page is coming from outside DavidHBoggs.com - much of it - Cloudflare, Google Tag Manager, Google Analytics - from Google.
The next 3 screens (I'm only going to show one, the others are similar but less interesting) are the best part - they show graphically how the various elements of the page loaded. You can see in there, in addition to the DavidHBoggs.com HTML file: 3 CSS stylesheets, 3 external Javascript files, and a couple of files coming from Google:
The graphical representation is great - would make any big problems jump right out.
I think the developers have succeeded very well in meeting their design objectives for this nice little tool. Good on Pingdom!