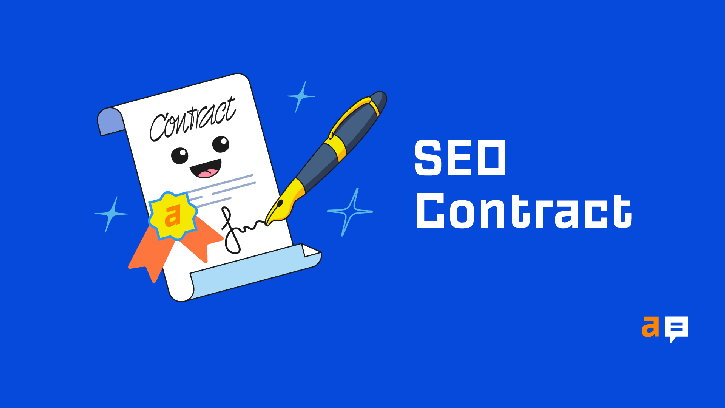 SEO software vendor Ahrefs has published a free SEO contract templaye for use by agencies.
Author Gary Coutard, who is a 10-year Ahrefs employee, attaches this disclaimer, which anyone planning to use this template should take to heart:
"Keep in mind that I, Gary, am not a lawyer; nothing presented here should be considered a substitute for legal advice. Neither Ahrefs nor I assume any responsibility for the way you use this information. While you are free to repurpose our sample SEO contract at your sole discretion, you should always consult with a qualified legal professional."
Per Ahrefs.com, to create the template, the company surveyed 40+ SEO agencies and practitioners, analyzed the contracts they use, and extracted "the best parts." 86% of those surveyed said they use a written contract.
Benefits Ahrefs claims for using a contract document like this include:
Establishing trust

protect yourself legally

Set expectations for clients
Ahrefs points out that pitfalls awaiting those not using a written contract include:
Arguments with clients that destroy trust

Being forced to do work you hadn't planned to do

Disgruntled client who posts bad reviews online

Getting into a legal battle
I second Gary's disclaimer (above). I'm not a lawyer and accept no responsibility for any outcome from using this template.
However, here are my comments on selected part of the text of the template, based on personal experience:
===================================
SEO Agency's Responsibilities
"We may at any time assign, transfer, charge, sub-contract or deal in any other manner with all or any of our rights or obligations under this Contract, without your prior consent."
I would not include that in a contract, simply because I would never buy from anyone wanting to be able weasel out of doing business with me by contracting the work out overseas someplace.
"This Contract is entered into with the mutual understanding that a specific search result ranking, Domain Rating, or similar metric is not in any way guaranteed by us to you."
Clients may find that provision offputting, but if so, it's because of lack of understanding that this is a fact of life. Only a crook will guarantee any of those things, which are outside the control of the SEO agency.
The Client's Responsibilities
"Nominate a suitable individual to act as your representative to liaise with us regarding the Services."
That's absolutely essential. Never get into a situation where you have to deal with a committee of people, or with whichever client employee happens to answer the phone when you need something.
Warranties [Agency]
"No other warranties of any kind whether express or implied with respect to this Agreement or the services including, but not limited to, any implied expectation of ranking, profitability, or usage for a particular purpose."
As with the item mentioned under Responsibilities (above), this provision is also essential because suitability for use, ranking and profitability are outside the ag