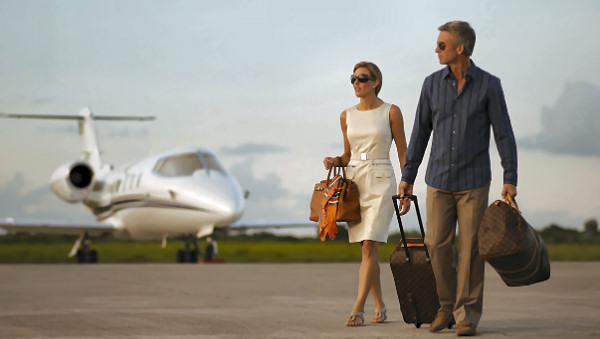 A chart published recently by destination marketing consultants Resonance show results of a survey of affluent travelers of three age groups (18-34, 35-64 and 65+) who were asked what kind of activities they're interested in pursuing while on vacation: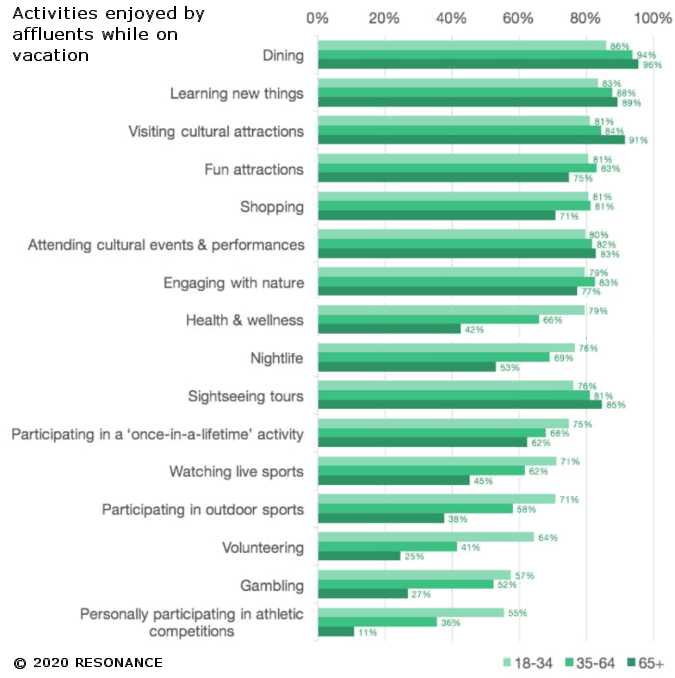 Some activities (no surprises here) were very popular - cited by 80% or more - with all 3 age groups:
Dining

Learning new things

Visiting cultural attractions

Attending cultural events and performances
Activities that affluents aged 18-34 enjoyed more than those of older groups were:
Health & wellness (79%)

Nightlife (76%)

Once-in-a-lifetime activity (75%)

Watching live sports (71%)

Volunteering (64%)

Gambling (57%) (I wouldn't have guessed that.)

Participating in athletic competitions (55%)
Those aged 35-64 had stronger preferences than those of other age groups for:
Fun attractions (83%)

Engaging with nature (83%)
While those aged 65+ preferred:
Comments:
I see these data being actionable primarily in media choices for destinations, lodging places and attractions that have some reasonable claim to being attractive to affluent travelers.
Inventory your location based on the various activities in the chart, to see what you have that appeals to these affluent folks. Then from that shorter list of available activities, see which age group prefers which, and choose media accordingly.
If you have nightlife and live sports available, be sure to promote these activities to young people using social media and video in your media mix.
If you have great opportunities for people to engage with nature, use a solid mix of social media, video and search.
If you're primarily a sightseeing destination, experiment with search along with print and TV.