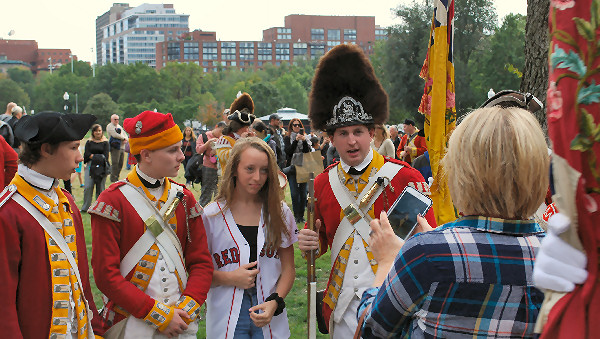 New research by Phocuswright and LRWGreenberg for Google finds that after years of lagging behind airline and hotel bookings the tours and activities market is now growing faster than the overall travel market, and is expected to reach $183B in 2020.
And 48% of those tours and activities bookings will be done in-destination, 54% of those on mobile devices.
Also there's evidence that the vast diversity of the tours and activities market is increasingly causing consumers to use online search to find things to do.
LRWGreenberg found that in the 12 weeks prior to trip departure:
Consumers did 3X more experience searches than hotel searches, and 8X more than airfare searches.

The volume of experience searches remained essentially flat throughout the 12 weeks, while hotel, air and rental car searches peaked at 6 weeks pre-departure.
That is: opportunities to sell local tours and activities exist throughout the 12 weeks prior to trip departure, and continue after the consumer has reached the destination - potentially throughout the stay.
And according to Google's Head of Ads Research Sara Kleinberg, consumers want to see reviews so as to know "what they're getting into" before booking experiences - which has led to a 6X growth since 2017 in mobile watch time for travel diaries and vlogs on YouTube.
Also providers of tours and activities shouldn't overlook the local market - it's not just tourists who are looking for stuff to do in your town: mobile searches for "things to do + near me" have also grown 6X since 2017, and for sure a big share of those searches are being done by locals.
If you're an experience-seller, what do you need to do to maximize your opportunity for taking advantage of these trends?
Be findable in search - organic and paid - both locally and in your important tourist markets.
Make sure all your online collateral is fast-loading and mobile-friendly.
Have your ads up and running and debugged at least 12 weeks before the major tourist season(s) in your location, and continue them throughout the season.
Don't stop advertising just because most of the tourists have gone home - there must be locals who'd enjoy your experience too.
Get reviews, especially video reviews, and any other video exposure you can get on YouTube and vlogs.