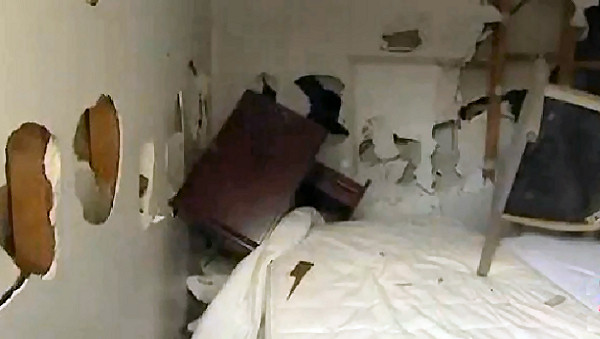 Airbnb's patented guest-checker is a further development of trustworthiness-checking software built by California startup Trooly which Airbnb acquired in 2017.
As described by Trooly, the software applies machine-learning technology to "public and permissible information" to "synthesize digital footprints" capable of determining the trustworthiness of individuals.
Airbnb's patent further says that the software:
scans websites to assess individuals' conscientiousness and openness (or conversely, undesirable traits like neuroticism, criminal behavior or psycopathy

penalizes individuals who have fake social media profiles or whose online content or blog or news posts contain or link to material containing false information, drugs or alcohol, hate organizations, prostitution or pornography, bad language

calculates an overall score for which there's presumably a pass/fail threshold
Then per Airbnb.com:
"Every Airbnb reservation is scored for risk before it's confirmed. We use predictive analytics and machine learning to instantly evaluate hundreds of signals that help us flag and investigate suspicious activity before it happens."
Presumably Airbnb also uses the trustworthiness-checker to score hosts as well, as the patent says the software calculates the "compatibility" of host and guest.
(Does that allow for untrustworthy guests to be sent to untrustworthy hosts' properties? Hope not.)
I expect soon to see someone else develop AI software that can clean evidence of antisocial behavior off the Internet for a fee. Watch this space.