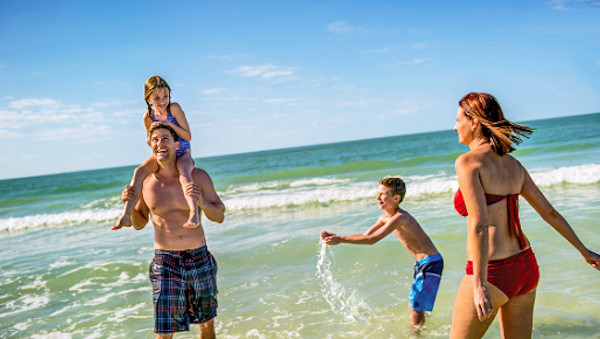 June 2020 COVID-19 US consumer sentiment tracking study just released by London-based market researchers BVA BDRC finds that 45% of Americans believe the worst of the pandemic is still to come.
When survey respondents said they believe life will return to something close to normal:
By summer 2020 (23%)

By end of 2020 (29%)

In 2021 (36%)

In 2022 or later (6%)

Never (6%)
Regarding travel:
Only 23% of Americans say they plan to take a domestic trip in the next month, 25% plan to book a hotel, and few plan to book a flight (15%) or take an international trip (14%).

Older consumers (Boomers) are especially concerned about sanitation in public spaces.

Americans who do travel will likely take fewer and shorter trips, and more trips (+20%) by car, fewer by air (-30%).

More Americans will be visiting friends and family, and not staying at a hotel.

One in four will travel closer to home than usual.

More Americans plan to book hotels with OTAs this summer (54%) than did pre-COVID-19 (40%), for both best value and access to best rooms.

Popular destinations for summer 2020:

Mountain or lake (cited by nearly 50%)

Local attractions

Beaches and coastal areas

Unpopular destinations:
Expectations of hotels (top 10):
Hand sanitizer throughout the hotel (56%, but 65% of Boomers)

Enhanced cleaning (50%, but 63% of boomers)

Hotel brand cleanliness standard (49%)

Staff wear face masks (40%)

Daily staff health checks (37%)

Enforced social distancing (36%)

Reduced max capacity (35%)

Cleanliness standards verified by government or other institution (34%)

Controlled numbers of persons in each area of hotel (34%)

Prompting of social distancing by staff and/or signage (32%)
14% of respondents said they won't stay in a hotel - and 24% won't stay in a short-term rental - until a vaccine or cure for COVID-19 is found.
Only 7% said they are happy to stay at a hotel without any changes - 5% in a short-term rental.
Regarding everyday leisure activities:
53% of respondents said they anticipate going to a restaurant in the next month.
44% anticipate going shopping.

27% can envision going on a day out to a visitor attraction.

But only 16% can see themselves visiting a museum or cultural attraction.
Comments:
Based on these survey results, who in the leisure travel business will do best in summer 2020?
Those in rural locations

Those in drive markets of major cities

Those in locations with a large diaspora of friends/family not too far away

Hotels that are really diligent about sanitation and social distancing

Restaurants

Retail