Dallas-based luxury retailer Neiman Marcus has launched an "Art of Travel" campaign to run March-May 2019 promoting a collection of 500+ "travel-friendly" clothing and accessory products to be sold in its 43 stores and online. Campaign is intended to grab the attention of travel influencers and well-heeled millennial consumers.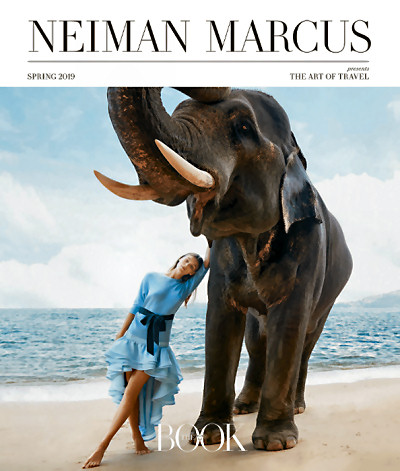 The retailer is partnering on the campaign with the Tourism Authority of Thailand, Tourism Ireland, Audley Travel, MSC Cruises and photographers Phil Poynter and Agata Pospieszynska to collect original photos at hot destinations worldwide.
Neiman Marcus's deal with Tourism Ireland includes promotion of the Dallas-Dublin route to be launched by American Airlines in June, along with Ireland travel information incorporated into the retailer's spring catalog, and store window displays featuring photographs of Ireland attractions.
It looks like Neiman Marcus is going all-out with this campaign in what may be a last-ditch effort to save itself.
In 2015 Neiman Marcus was preparing to go forward with an IPO, but ultimately opted out, in the face of steeply declining in-store sales. In 2017 the company shuttered 10 of its 38 Last Call outlet stores in order to put more resources behind the 43 high-end stores.
Now, after 2 leveraged buyouts, bondholders have agreed to extend payment deadline to 2013.
Can travel influencers and millennial consumers save this company? If so, could start a trend and lead to greater integration of the marketing of travel and high-end consumer products.
But the recent switch in spending habits from shopping to experiences by outbound tourists from mainland China (see Related Listings) casts an ominous shadow over this concept.
Stay tuned.