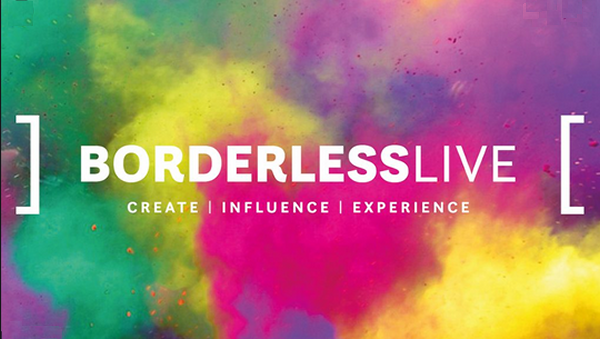 Reed Exhibitions Ltd's two-day BORDERLESSLIVE event is set to open tomorrow Friday 6 September at 10 AM UTC at Tobacco Quay in London, sponsored by World Travel Market London and Traverse Events.
Organizers describe this event thusly:
"Imagine a festival fused with a conference and exhibition, this is BorderlessLive.
"An exciting new event designed for aspiring and established content creators, online influencers, bloggers, YouTubers, Instagrammers, journalists and social media experts who are at the forefront of industry trends, and those just beginning their online journey.
"BorderlessLive is the world's newest festival for aspiring and established online content creators and digital influencers to connect and learn from each other. So whether you are a part of the community now or are just getting started, there will be something for everyone! You will also have the opportunity to connect with innovative and creative brands from all corners of the industry. From product demos to competitions as well as interactive hands on sessions and tasters, there will be something to try round every corner!"
Participating travel brands include the tourist boards of:
Andalucia

Austria

Aruba

China

Czech Republic

South Korea

Catalunya

North Carolina

New Orleans

Texas

Tenerife

Massachusetts
Along with travel brands like:
Beverly Travel

Vasia Hotels & Resorts

GoNomad

More...
The website lists 81 speakers - not household names, at least not in my household, but then I don't know many European bloggers or YouTubers.
Several levels of tickets are available:
Community: £20 for Saturday only, £30 for both days
Creator: £89 adds creator lounge, networking, speed networking with brands, breakfast
Community VIP: £139 adds Q&A sessions, content seminars. 1:1 meetings with experts, personal profile photo shoots, evening party, breakfast, VIP lounge
Creator VIP: £145 adds channel health check (?), podcast studios, speed networking, breakfast, evening party, VIP lounge, Collab Space
Ticket levels above are restricted to bloggers, YouTubers, Instagrammers and influencers; all others must buy Industry tickets unless exhibiting:
Industry £1100 includes community sessions, festival sessions, content seminars, evening events, networking, breakfast, VIP lounge, speed networking
Obviously, networking is at the heart of this event. Should be good for that, and reasonably priced unless you have to buy an Industry ticket.
Should be worth a visit for Community and Creators, if in/near London this week.