A new report entitled Impact of Review Content on the Booking Behavior of Digital Natives published by Munich-based guest feedback platform TrustYou describes the results of research conducted by the University of Applied Sciences Bad Honnef · Bonn for Anglo-German tour company TUI.
The researchers defined "digital natives" as consumers aged 18 to 28, born between the years of 1990 and 2000. I prefer to call them "younger Millennials" to make clear we're not talking about highschool-age teens.
The study attempted to determine:
How individiuals of this demographic perceive and use reviews of tourism products

What characteristics of a review make it relevant to this group

What kind of presentation of a review causes it to become a factor in booking

for this group
Procedure - researchers:
Conducted 3 focus groups.

Developed survey questions based on focus group results.

Posted experimental; content on the desktop version of the TUI website.

Between June and August 2018, conducted online surveys with 322 individuals in the target demographic.
Key findings
Respondents said reviews play an important (59%) or very important (24%) role in booking decisions.

Respondents most often (38%) read 6 to 10 reviews prior to booking.

Most respondents (76%) said they consider both positive and negative reviews.

Trust factors include authentic writing style (73%), detail (69%), currency - past 3 months (66%).

Preferred sources of hotel reviews:

Booking.com (68%)

Google (61%) - particularly for metasearch in the inspirational and research phase

(TIE) TripAdvisor, Expedia (30%)

Respondents identified social media channels that revolve around visual media as most popular - e.g., Instagram, Snapchat.

Reviews respondents chose as most relevant when displayed on the TUI website:

TrustYou Meta-Review (44%)

HolidayCheck (German language OTA) (33%)

Reviews from other TUI customers (22%)

Preferred review presentations:

On a scale (68%)

Combination of scale, score and recommendation rate (51%)

Widgets (29%) - Of the 2 test widgets below, 72% preferred #1 as presenting the most useful information, and 46% preferred #2: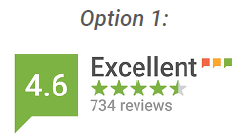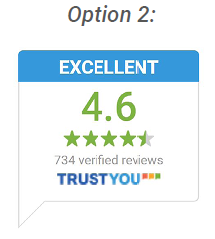 Implications identified by the researchers
Embedding reviews is imperative in getting this group to book a trip or accommodation.

For them, presence of 3rd-party review widgets like TrustScore adds significant value to websites of tour operators and hotels.

To satisfy their fondness for vusual media, accommodation providers and OTAs should allow user-generated images along with professional images, e.g., by embedding their Instagram feed below offers.
========================================
Comments:
First, some caveats:
Survey respondents were presumably German-speakers living in Germany, so results may not be universally applicable. But at least for the Western world, I suspect they're close enough.

Small sample size - only 322 individuals - of unknown sexes, household incomes, marital status, etc.

Travel experience - recent or otherwise - of survey respondents is also unknown. How many overnight rrips have they taken recently, to form the basis for their survey responses?

TrustYou, publishers of the report, are an interested party by virtue of inclusion of their TrustYou Meta-Review product in the simulation on the TUI website.
But also, if we'rer able to accept those possible limitations, some actionable items:
You must actively seek reviews - hopefully good ones - for your tourism product.

Depending on the nature of your product and where the prospect is in the buying cycle, the most important places for your reviews to appear are Booking.com, Google, TripAdvisor and Expedia.

Your website, social-media posts and ad content needs to be heavy on visual contant - videos and photos, including user-generated.

A 3rd-party "trust" widget might help. Try it.